McCarron Pass, Milford Track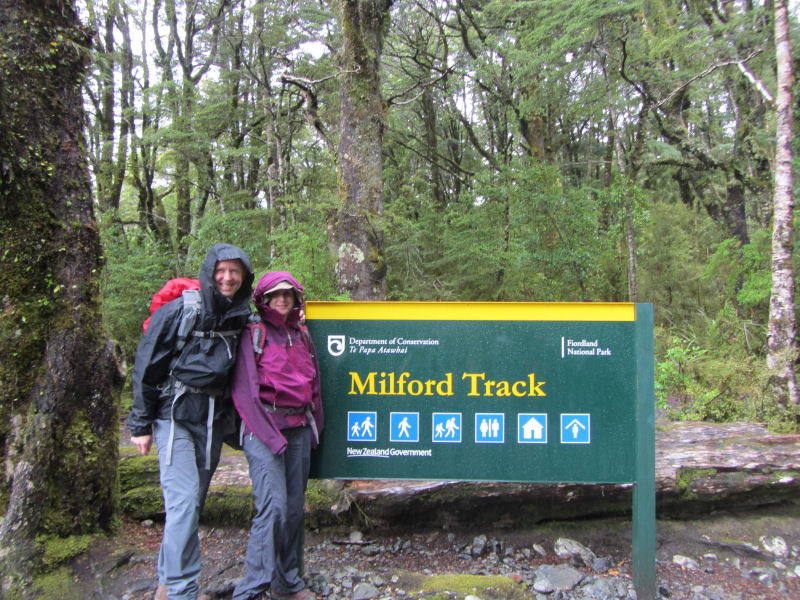 Start of the Milford Track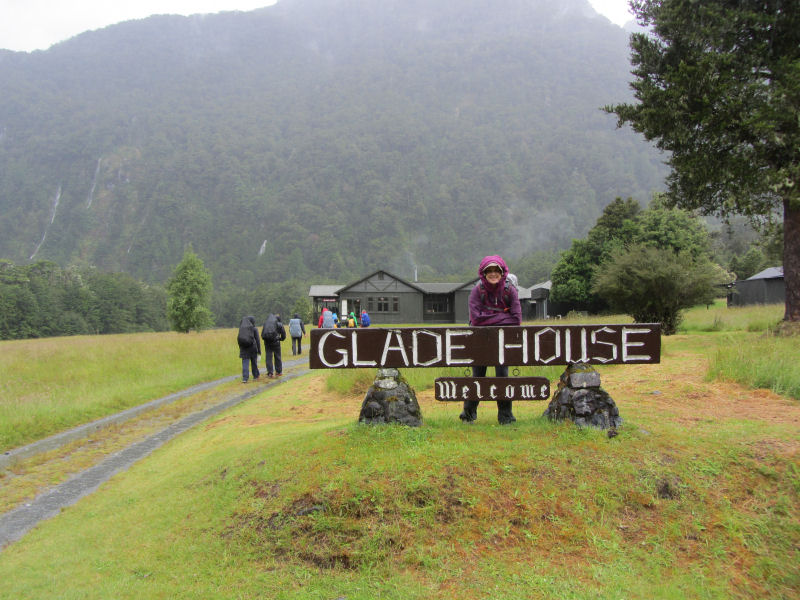 Glade House Entrance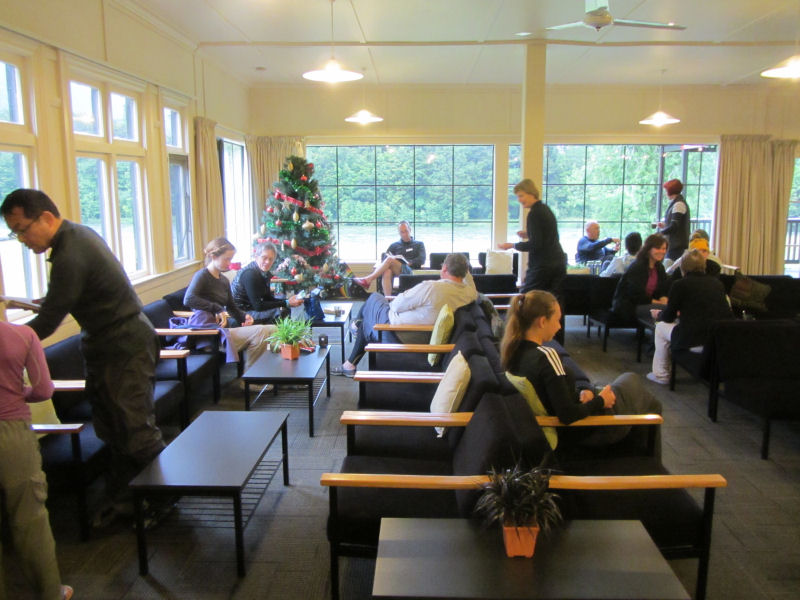 Glade House Common Area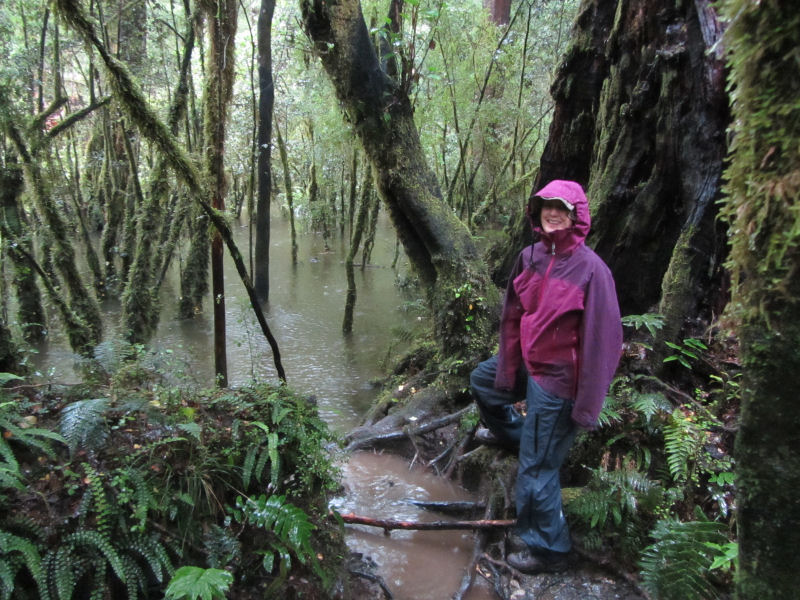 Side Trail on the Milford Track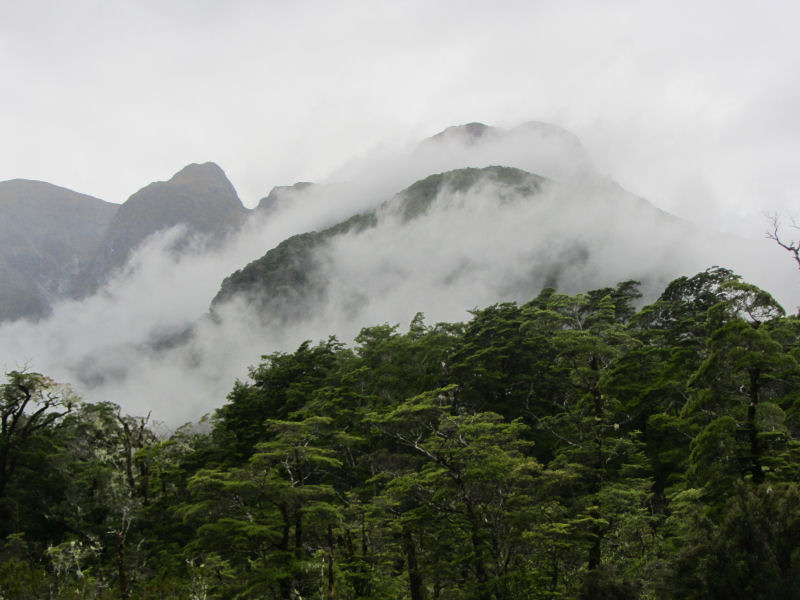 Fog on Nearby Peaks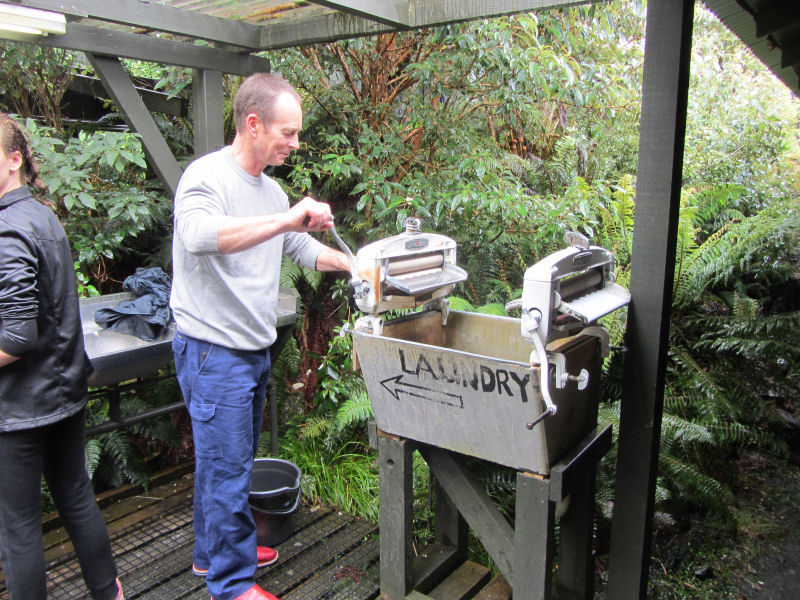 Clothes Drying Operations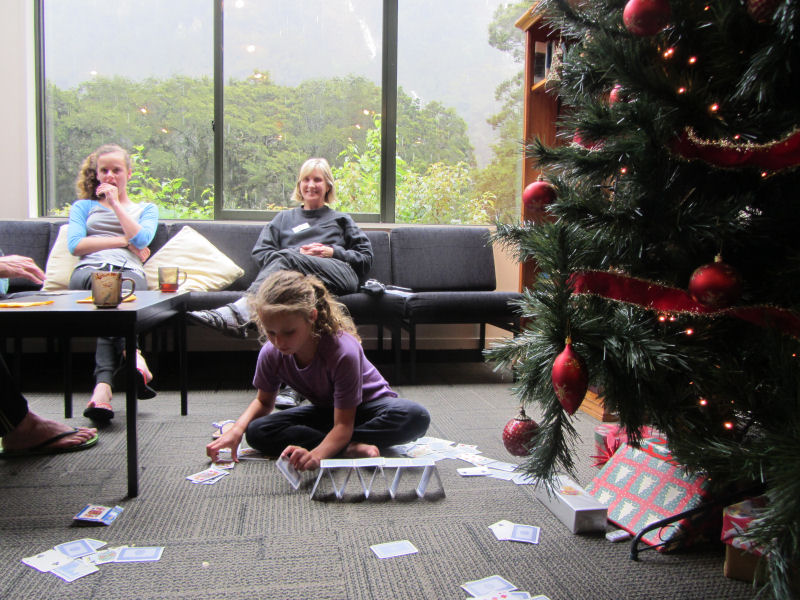 9-Year Old Lucy, the Youngest Hiker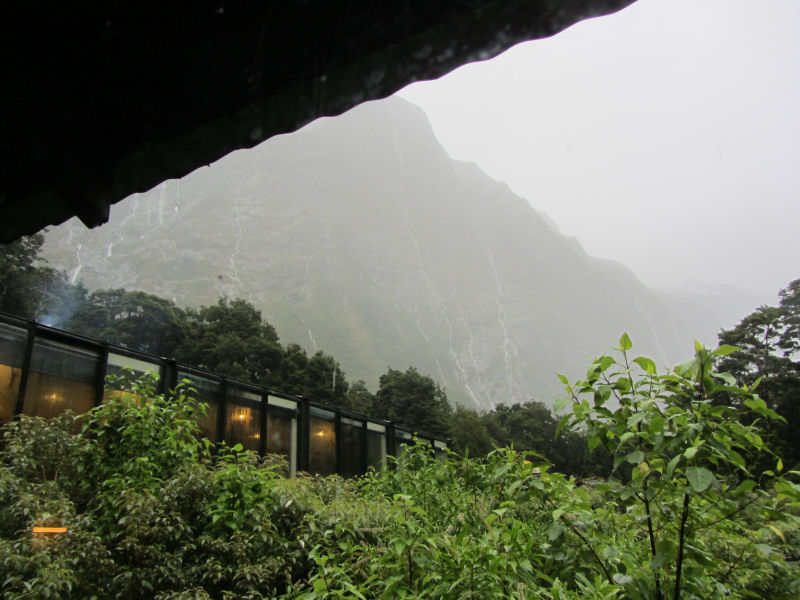 Cliffs Near Pompolona Lodge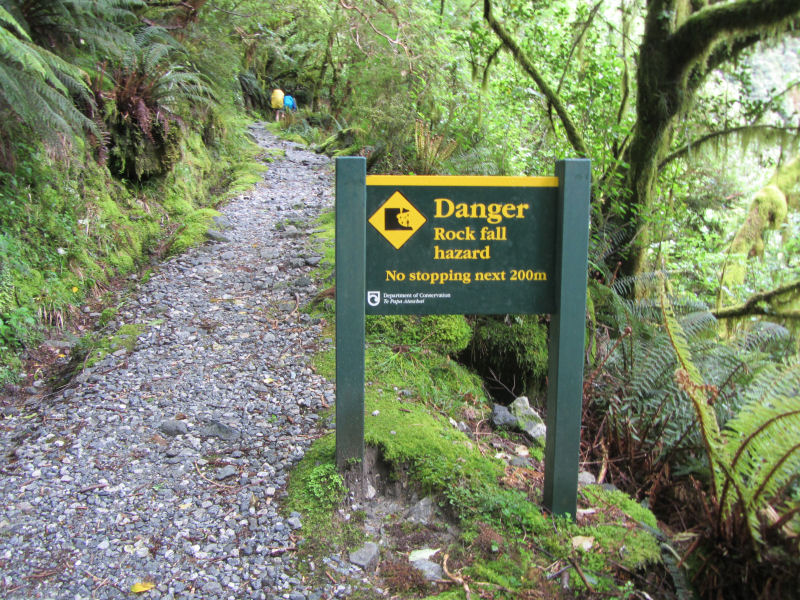 Rock Fall Area Below McCarron Pass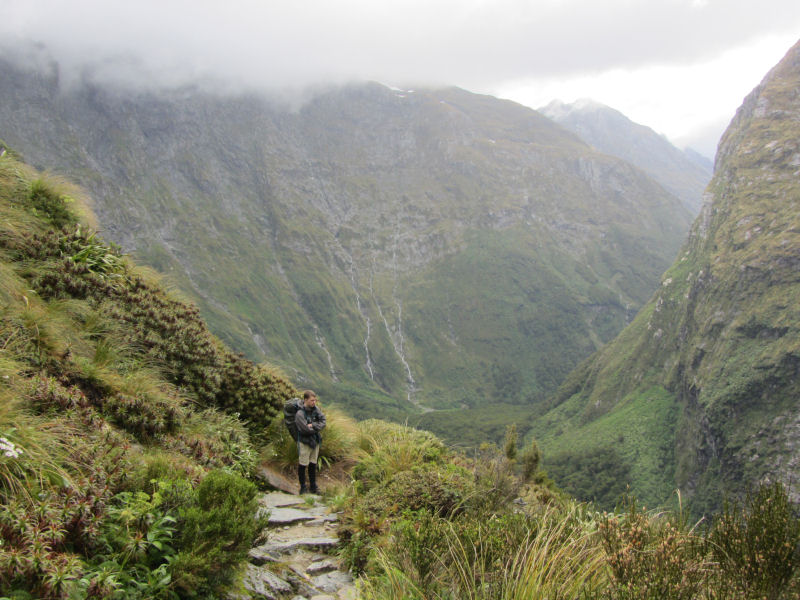 Switchback Near McCarron Pass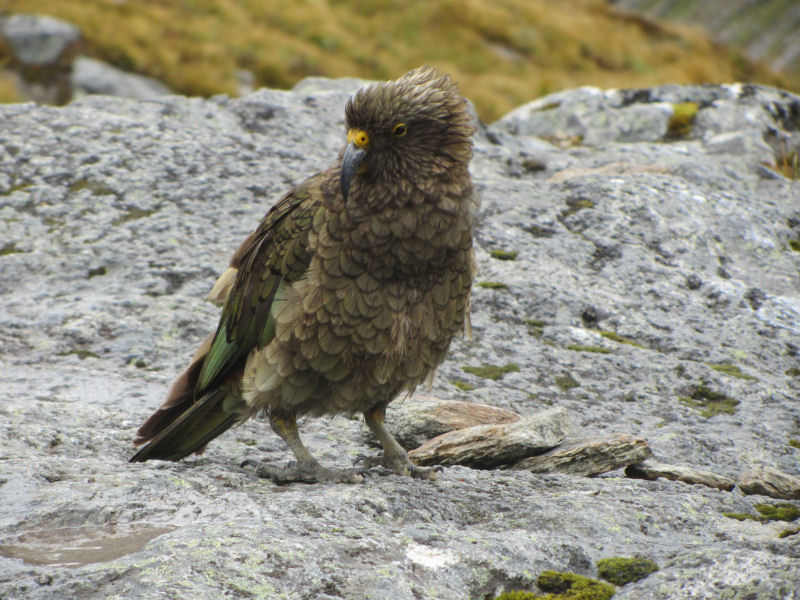 Kea Bird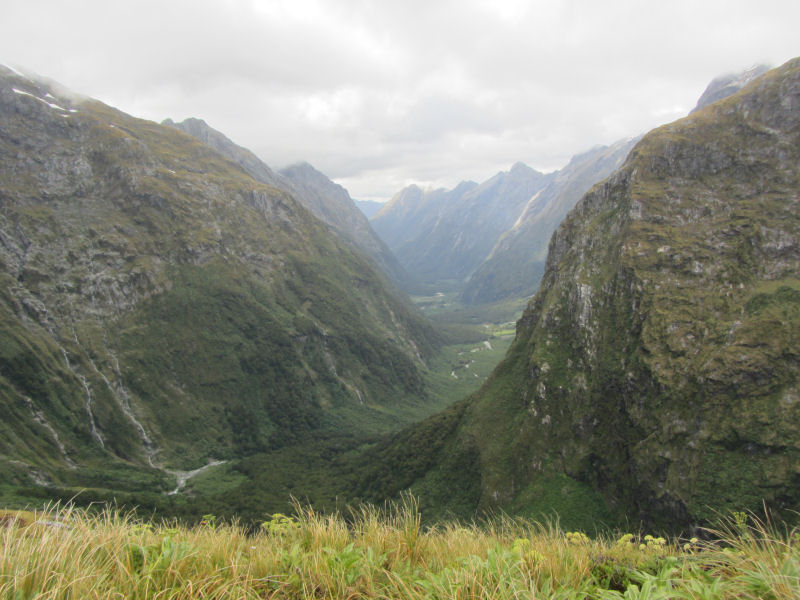 Looking Back Along the Milford Track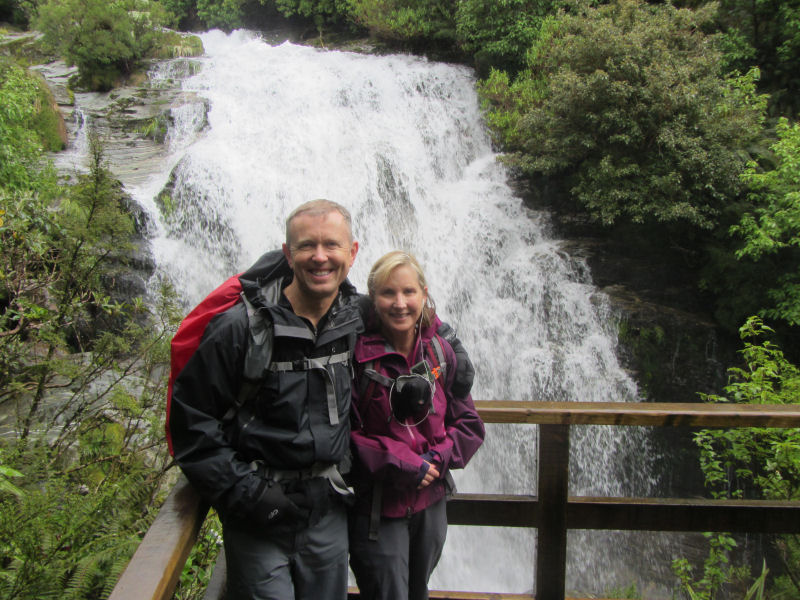 Near One of Many Waterfalls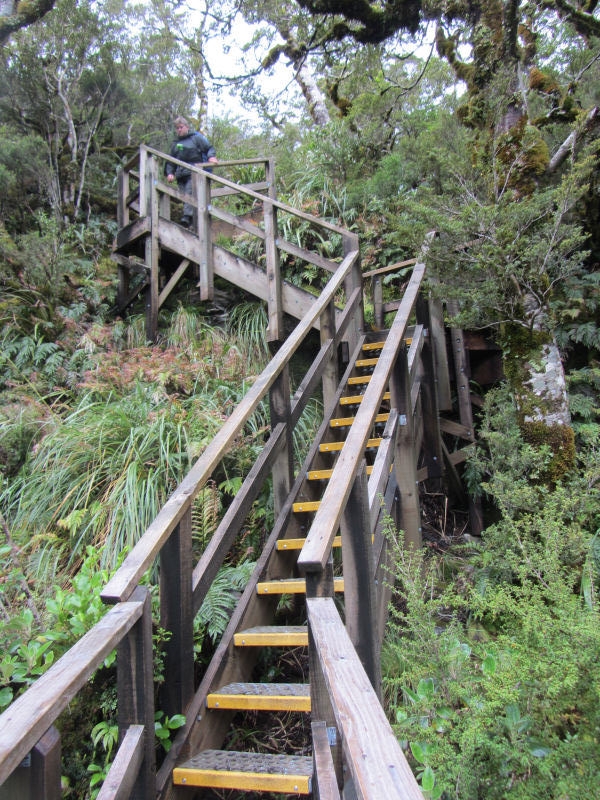 Steps on the Milford Track
Hiker Bridge on the Trail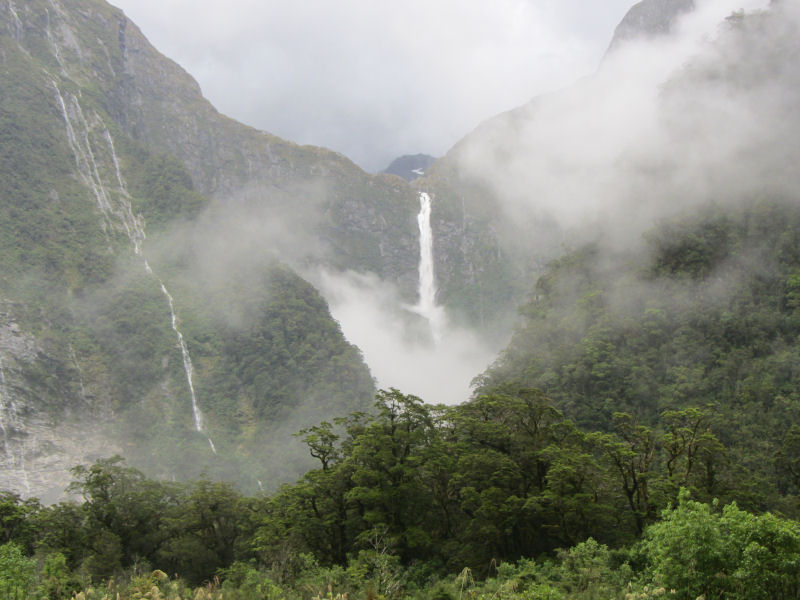 Sutherland Falls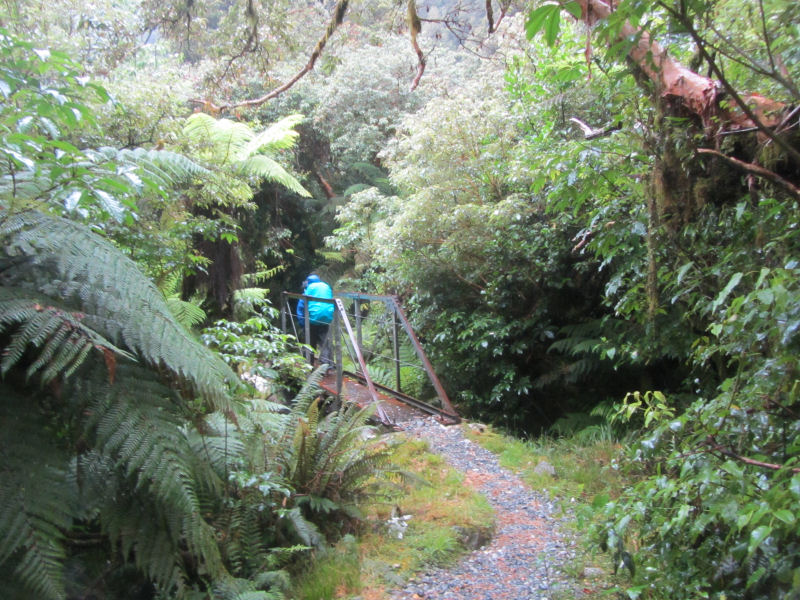 Fern Thicket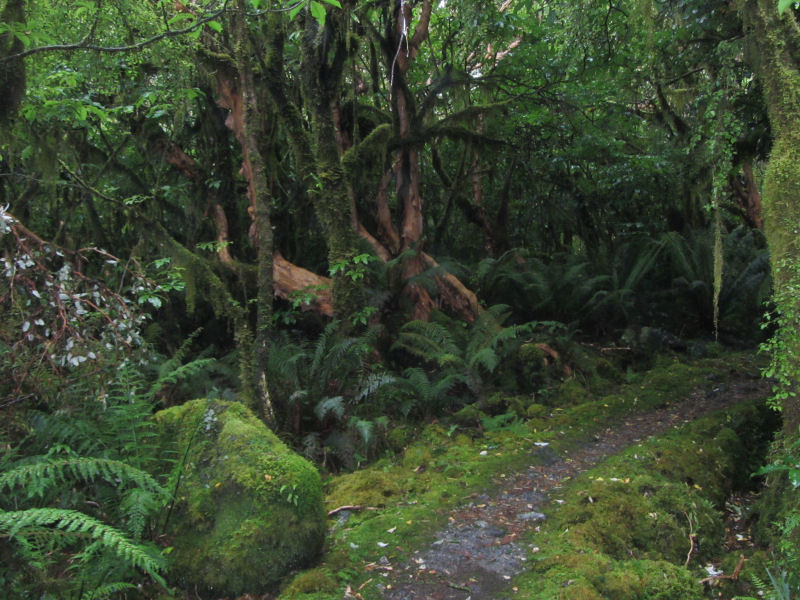 Jungle Alongside the Trail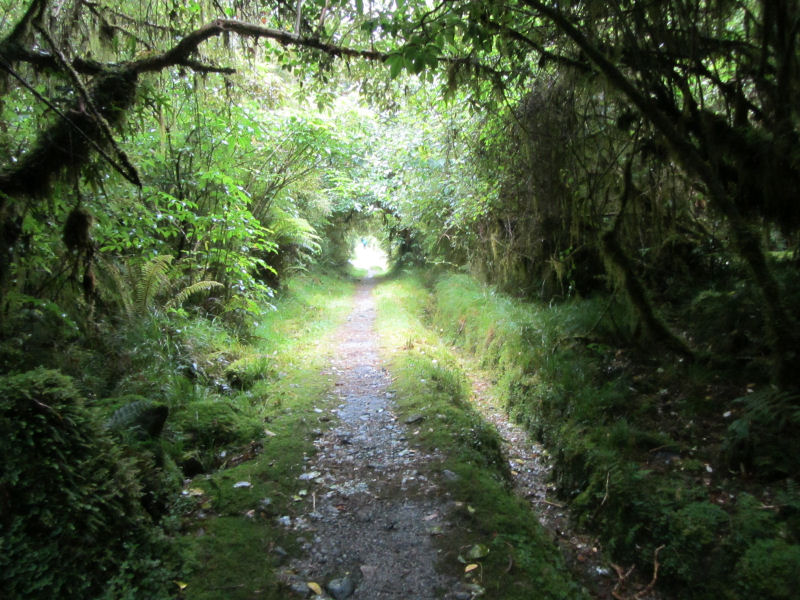 Tree Tunnel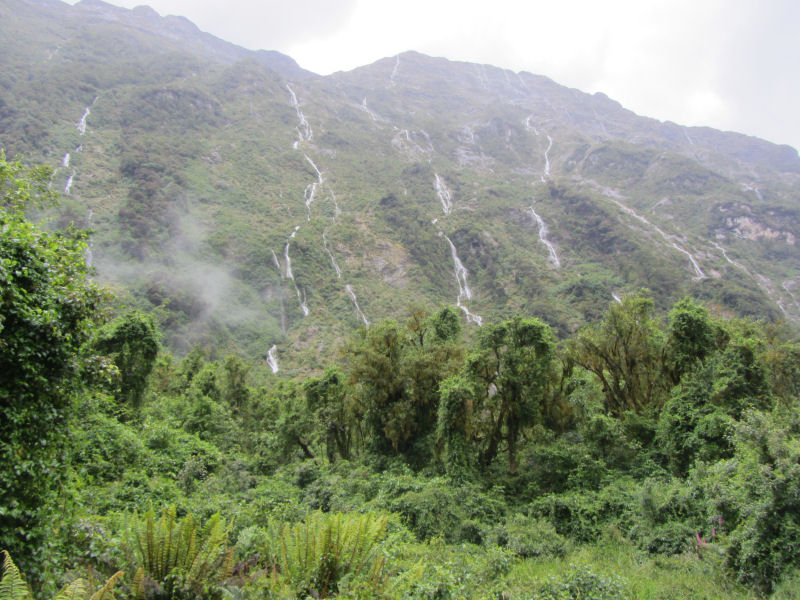 Wall of Waterfalls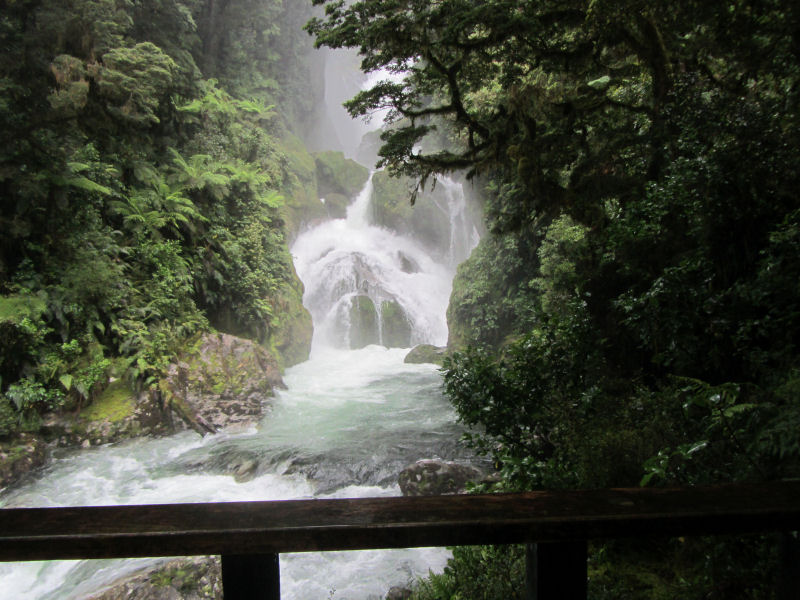 Yet Another Waterfall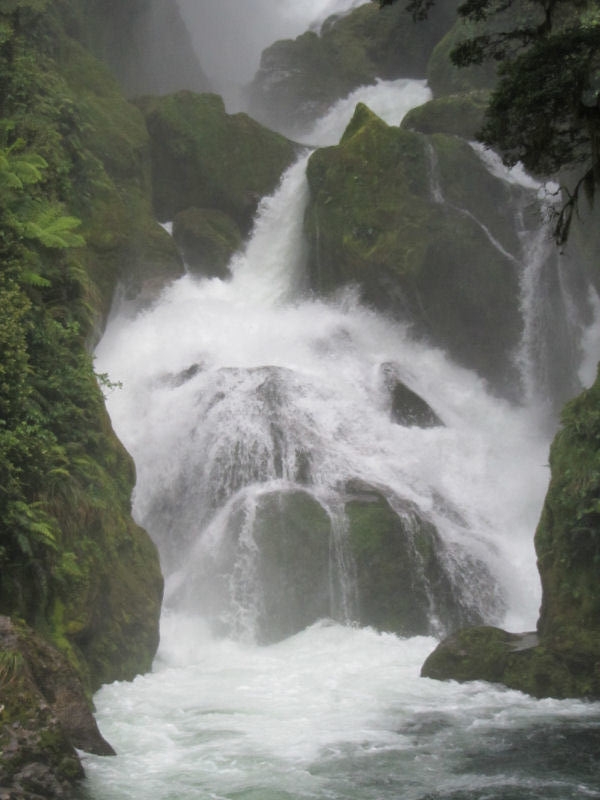 Closeup of Yet Another Waterfall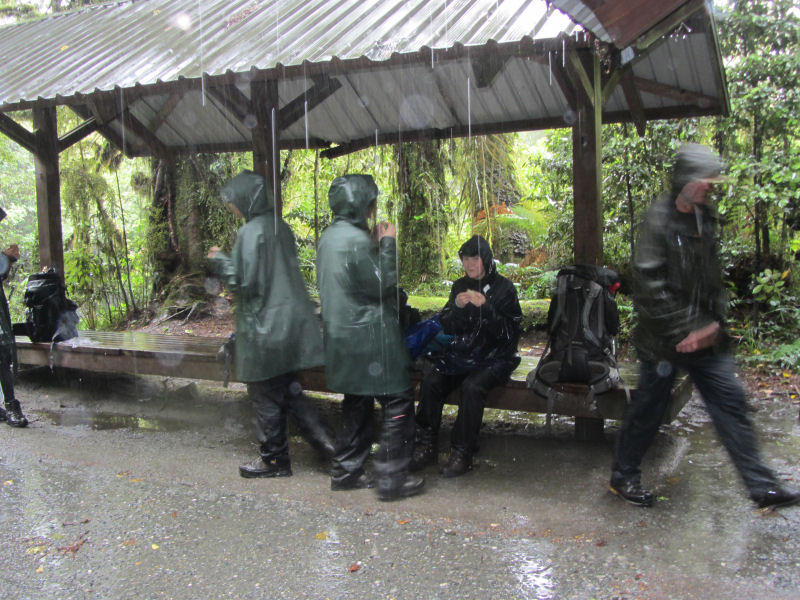 Lunch on the Milford Track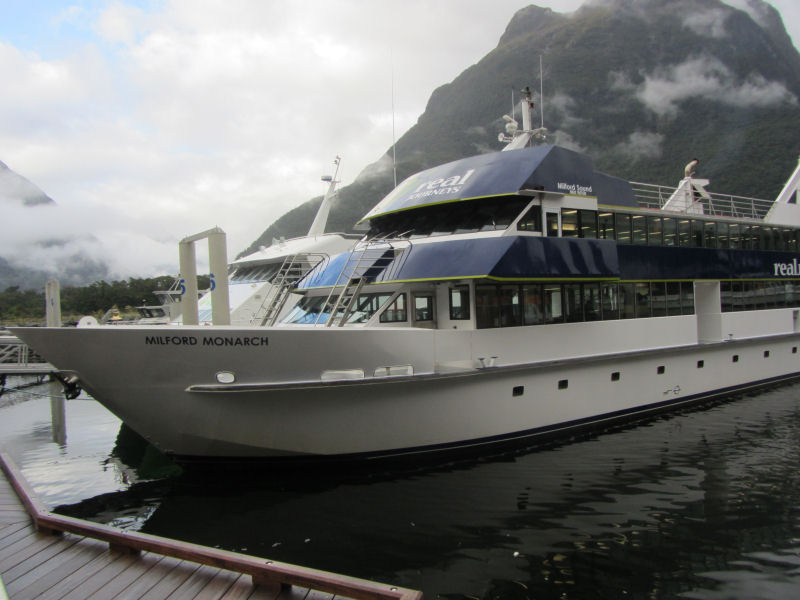 Milford Sound Boat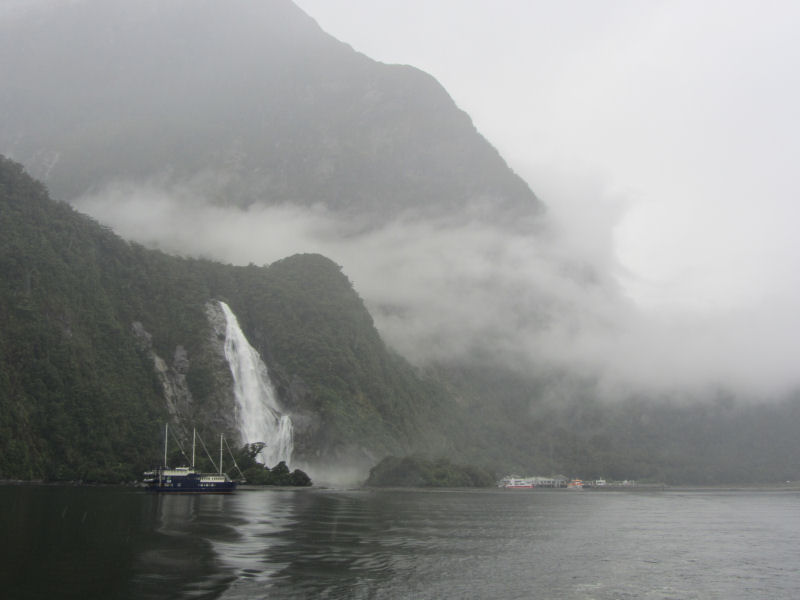 Waterfall and Hydroelectric Plant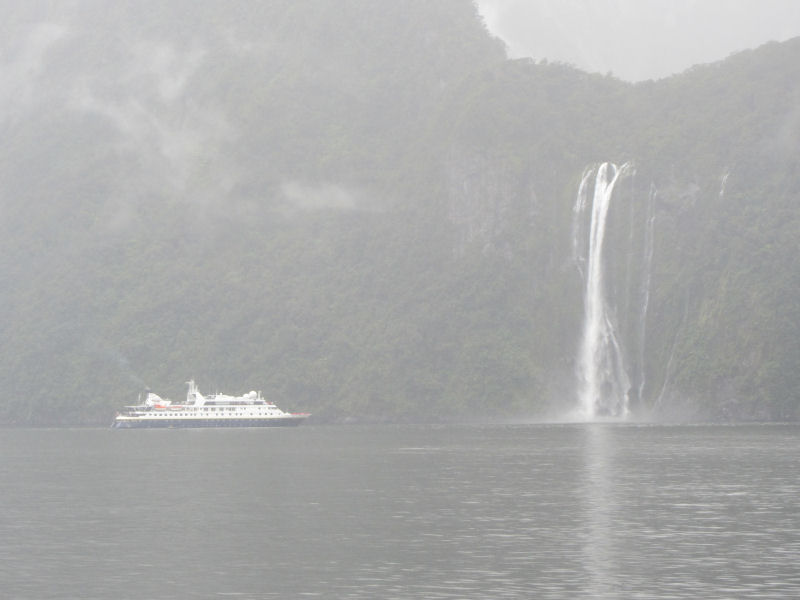 Cruise Ship Near Waterfall
Waterfall Directly Above Boat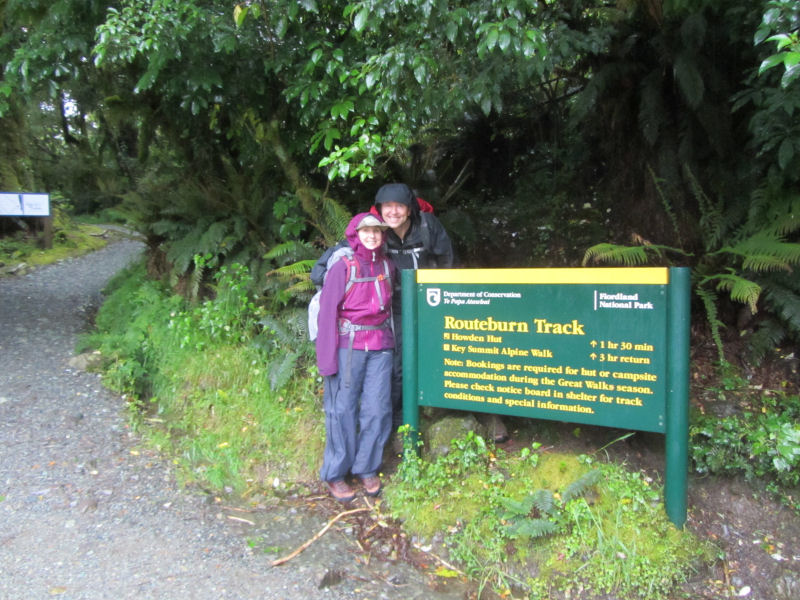 Start of the Routeburn Track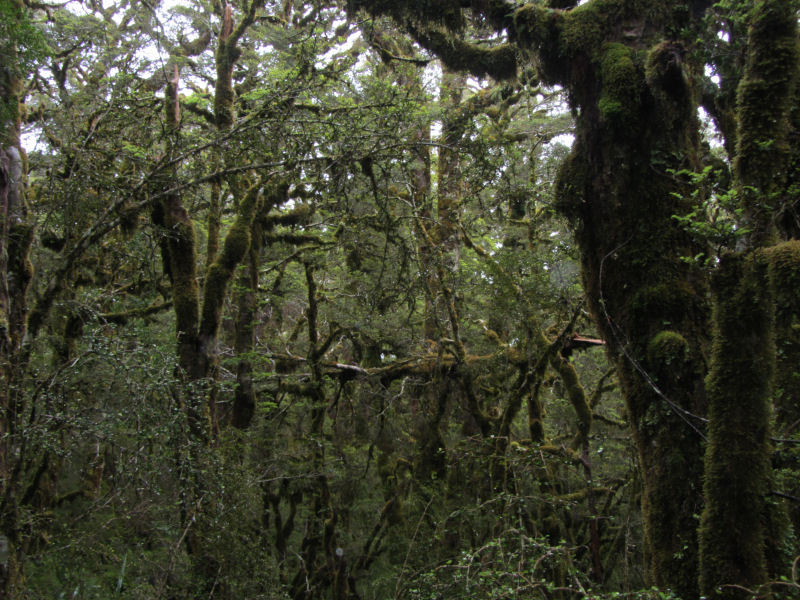 Dense Thickets Alongside the Routeburn Track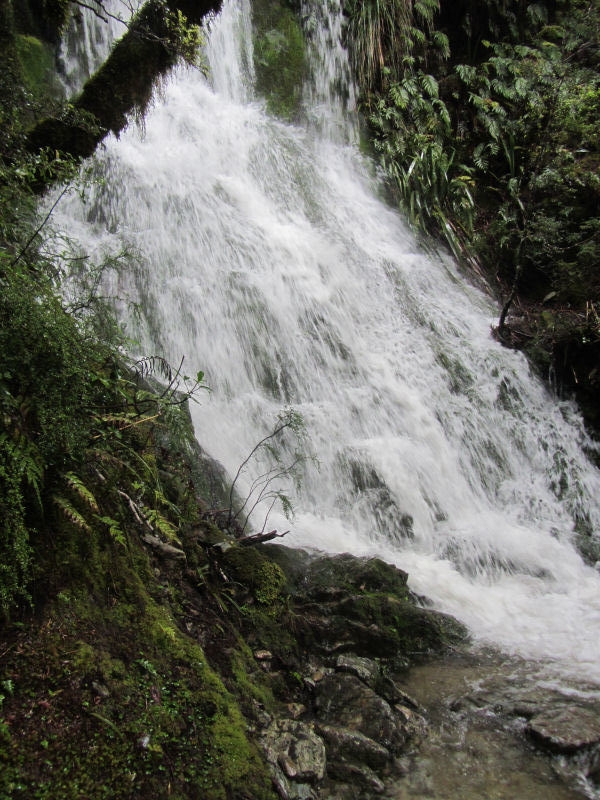 Earland Falls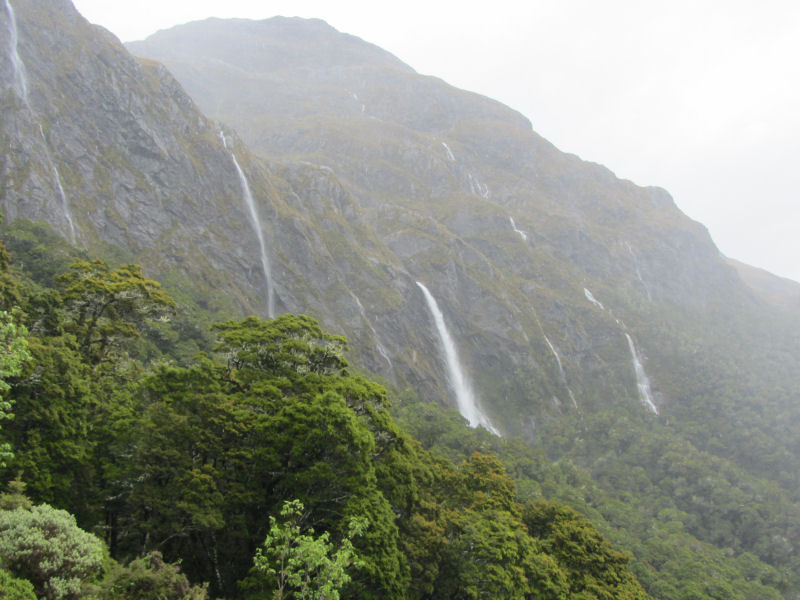 Earland Falls and Surrounding Falls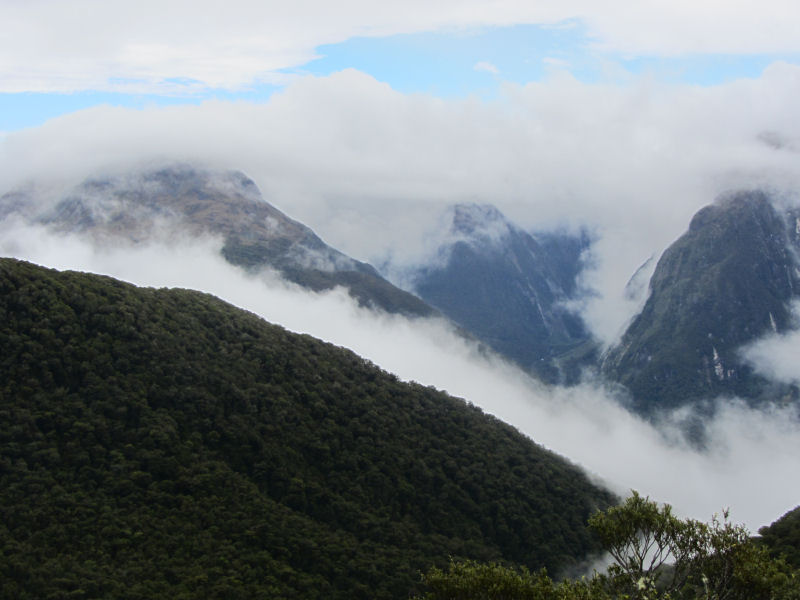 Fog on Peaks Near the Routeburn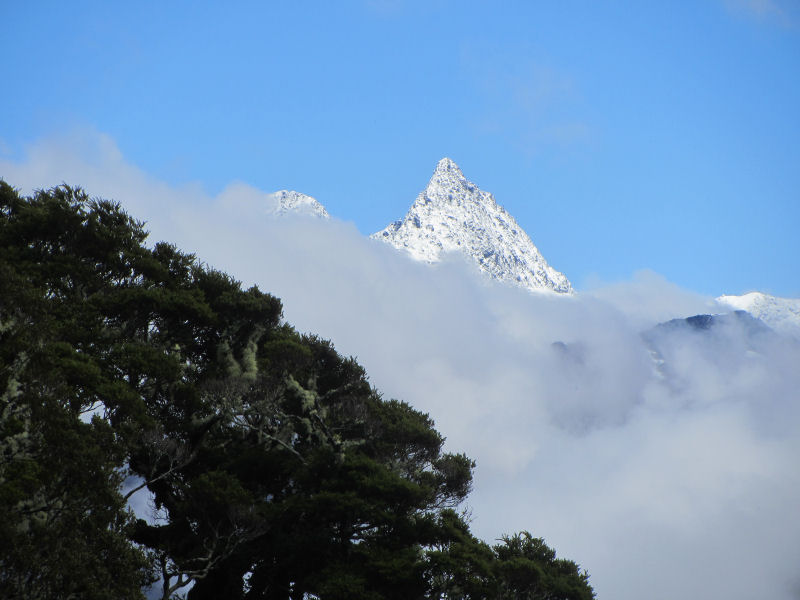 Mount Aspiring
Lake MacKenzie Hut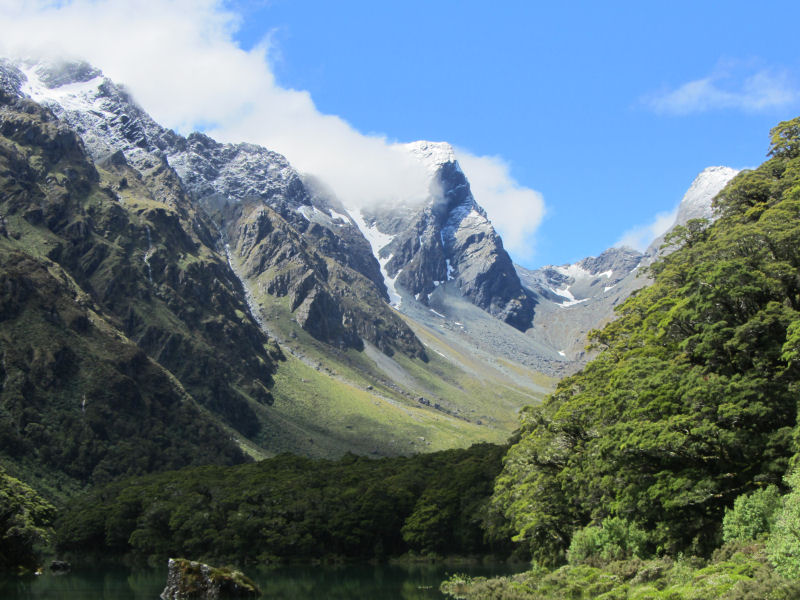 Peaks Above Lake MacKenzie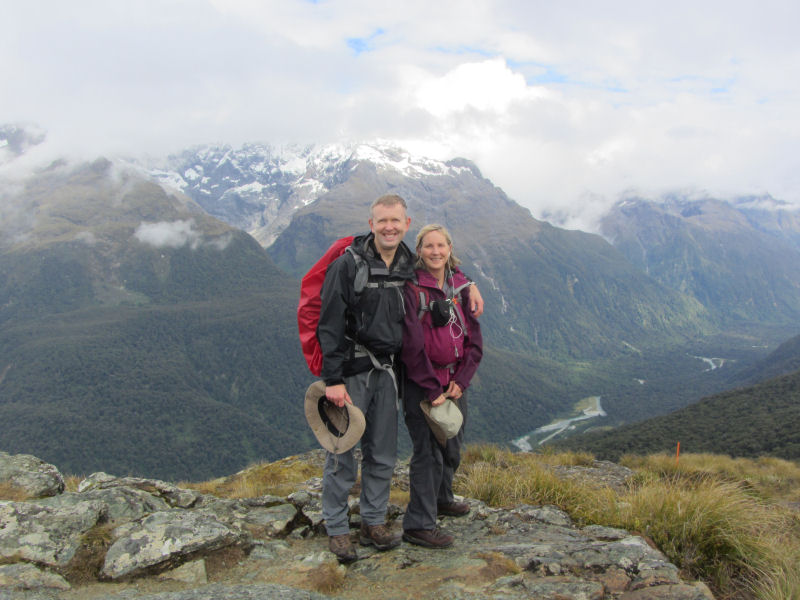 Above Treeline on the Routeburn Track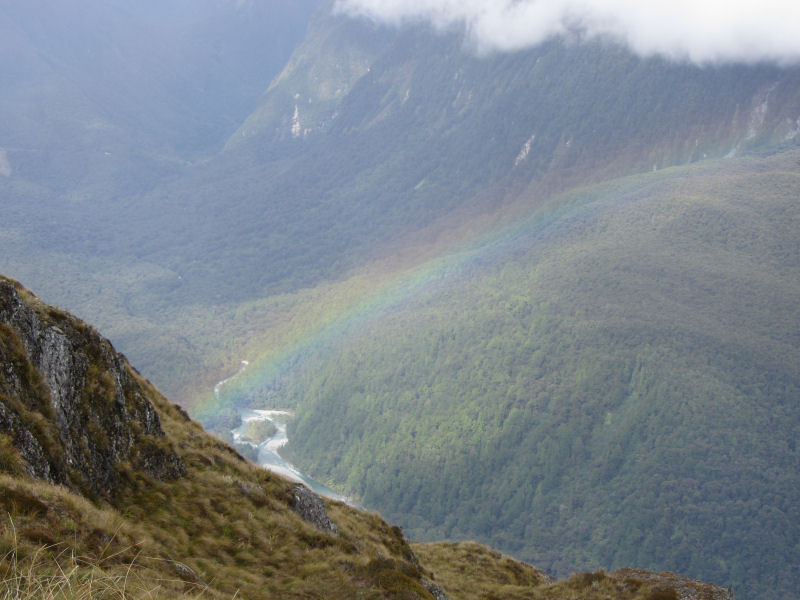 Rainbow on the Trail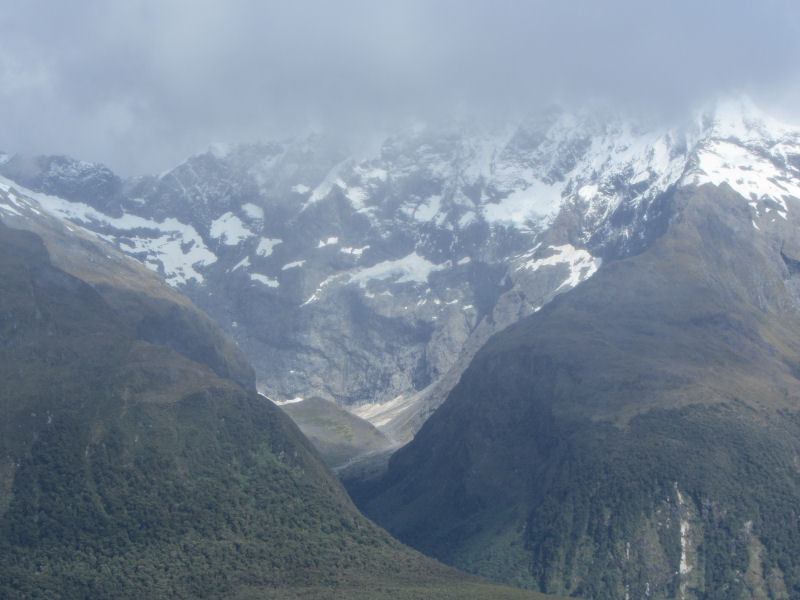 National Park Lands Near the Routeburn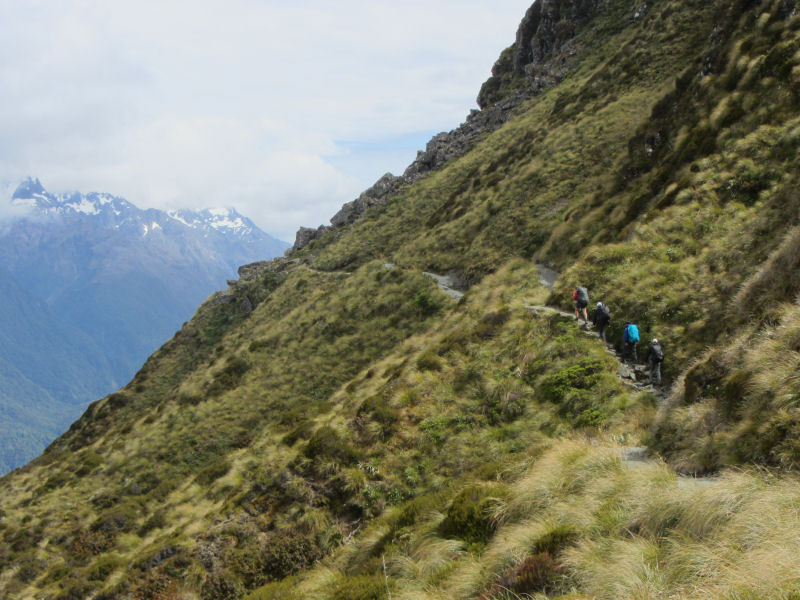 Ascending Toward Harris Saddle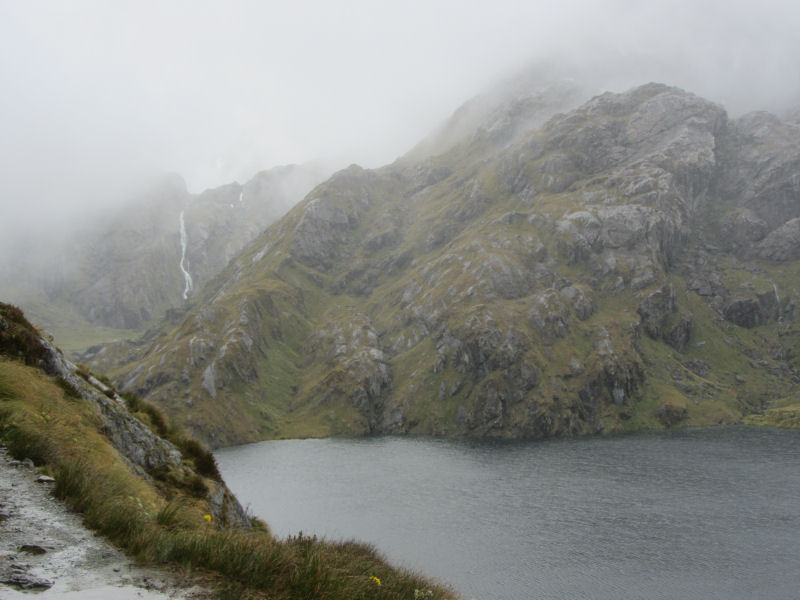 Harris Saddle Area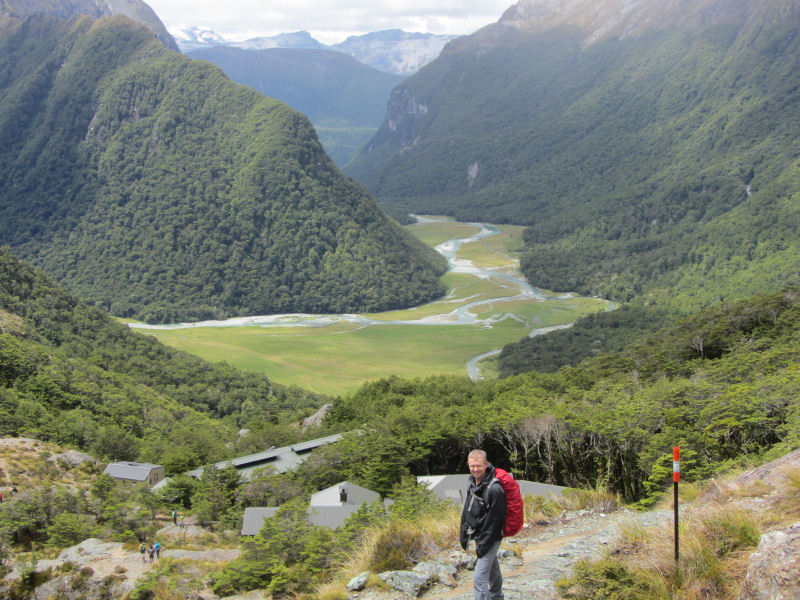 Routeburn Falls Lodge and Overlook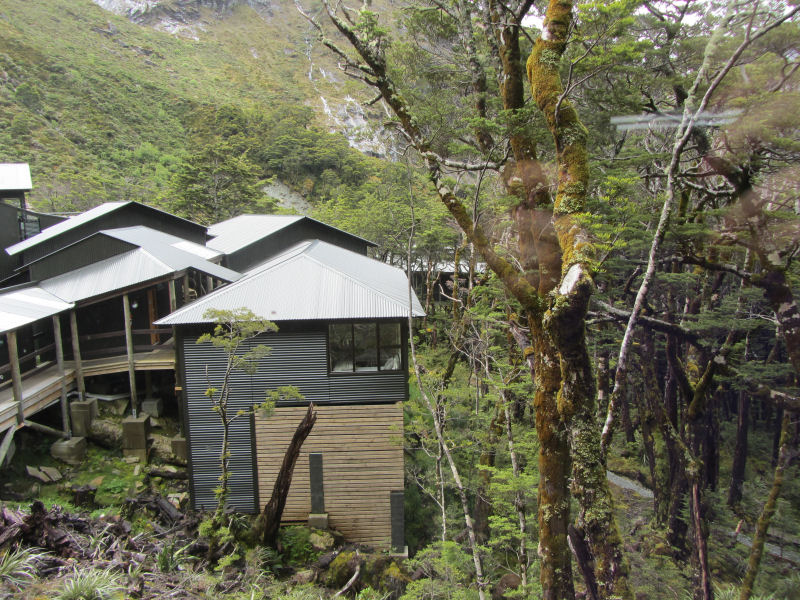 Routeburn Falls Lodge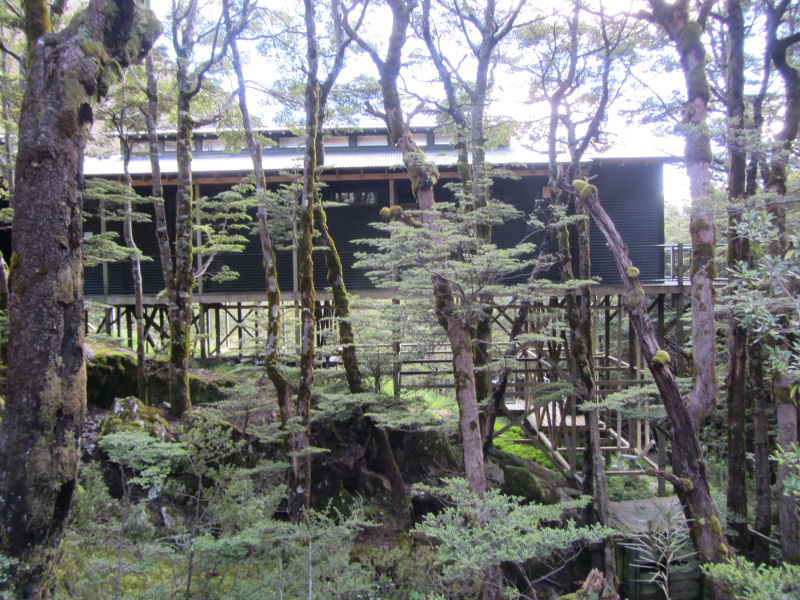 Hut on Stilts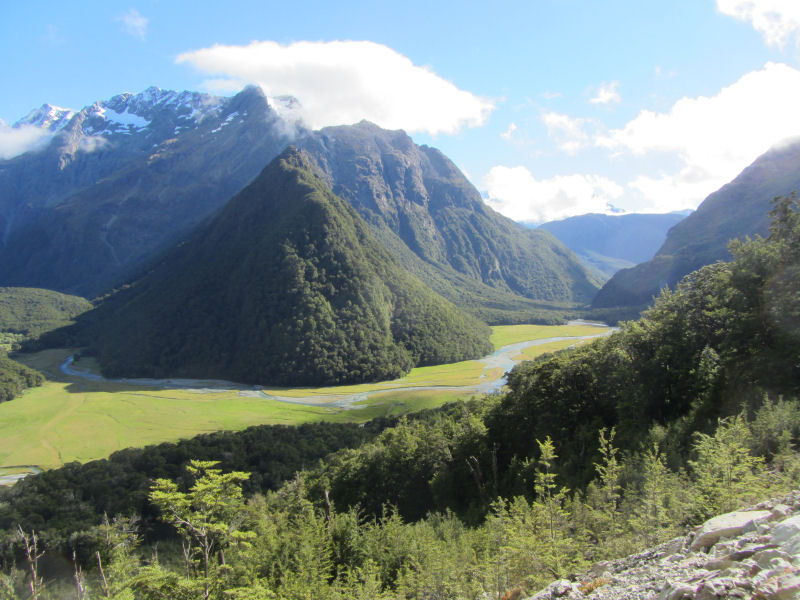 Routeburn Flats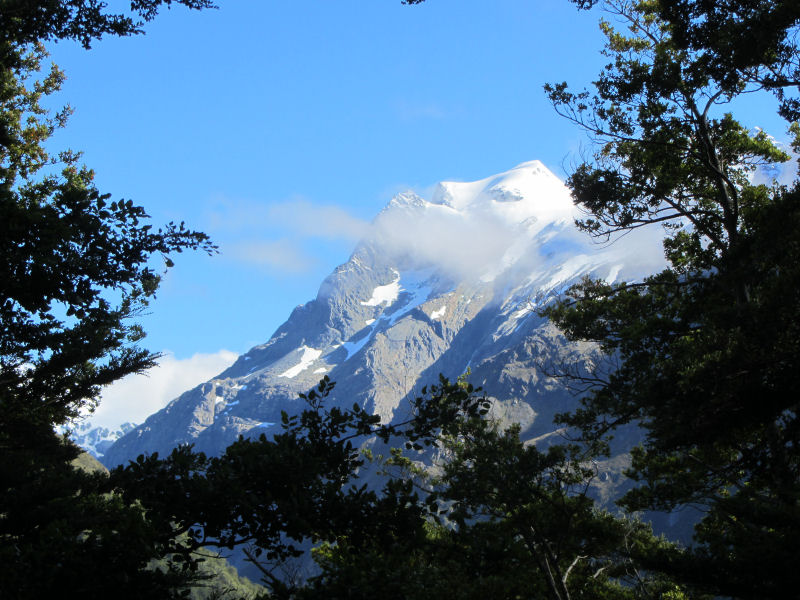 Peaks Above Routeburn Flats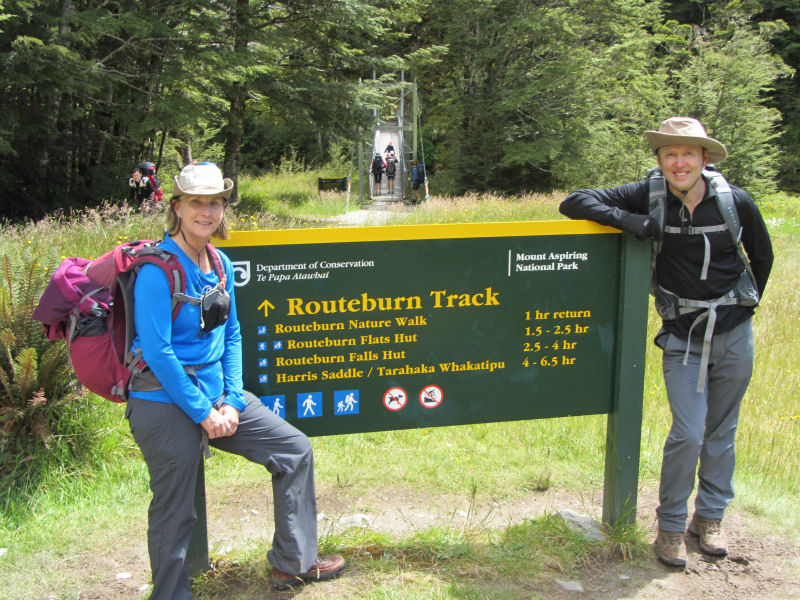 End of the Routeburn Track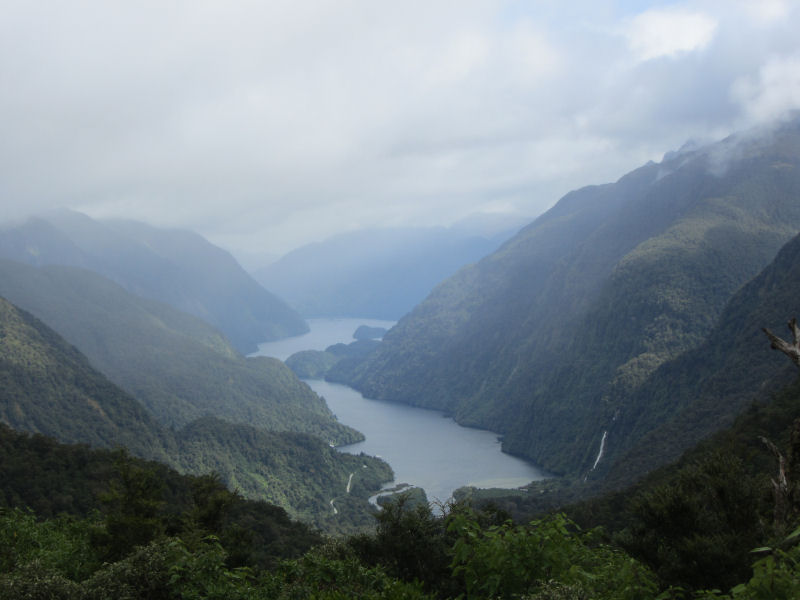 Doubtful Sound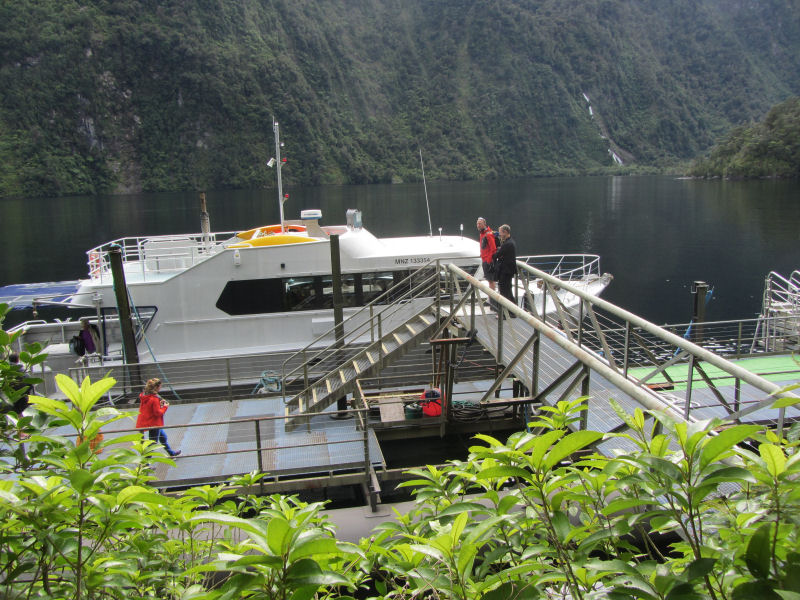 Deep Cove Charters Boat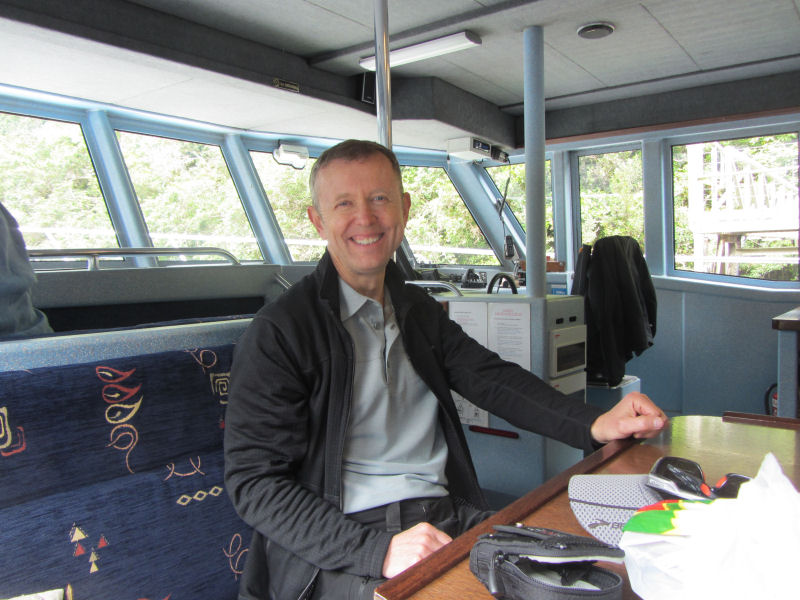 Steve Aboard the SeaFinn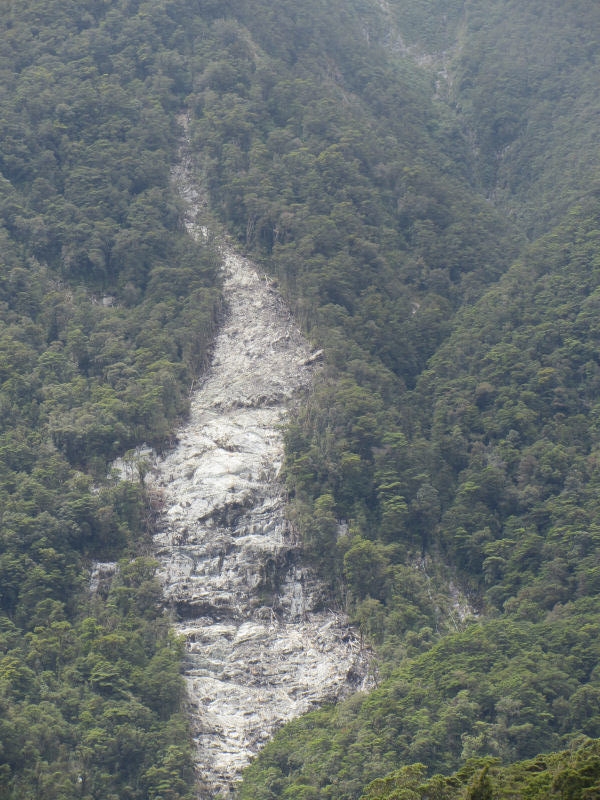 Tree Slide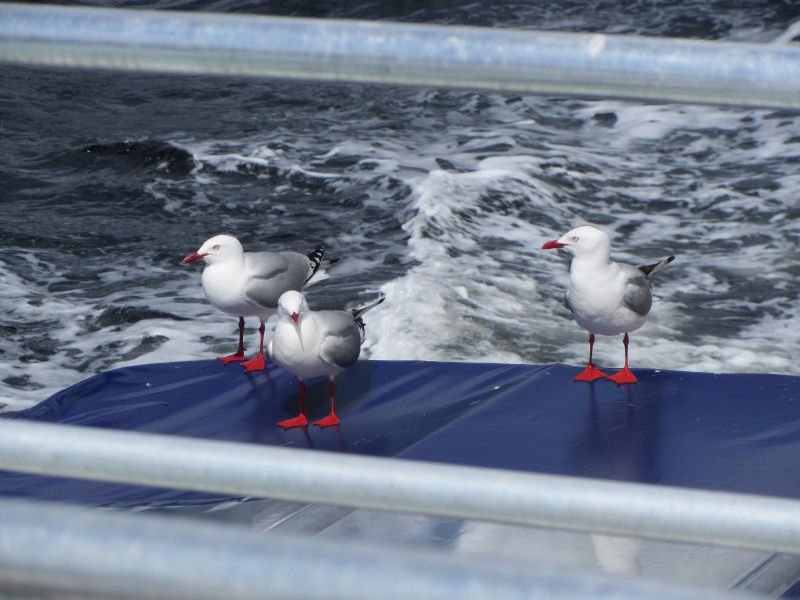 Seagulls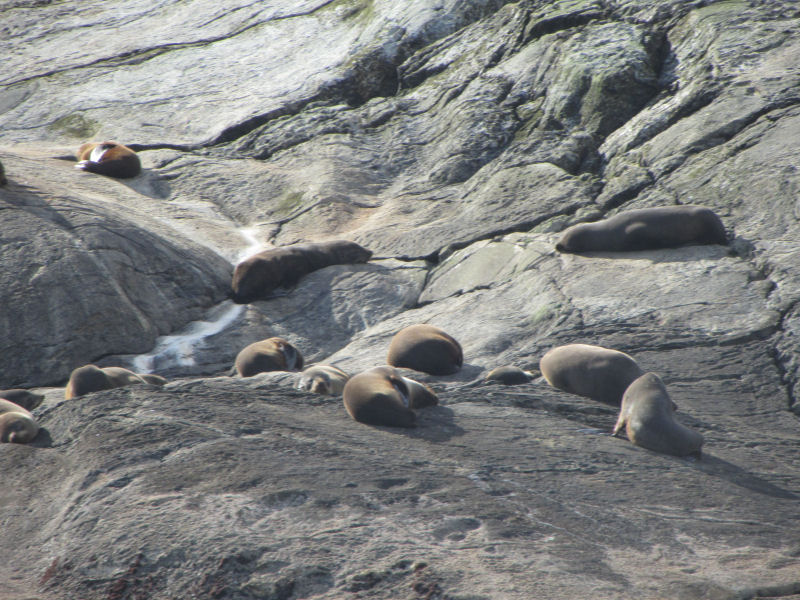 Sleeping Seals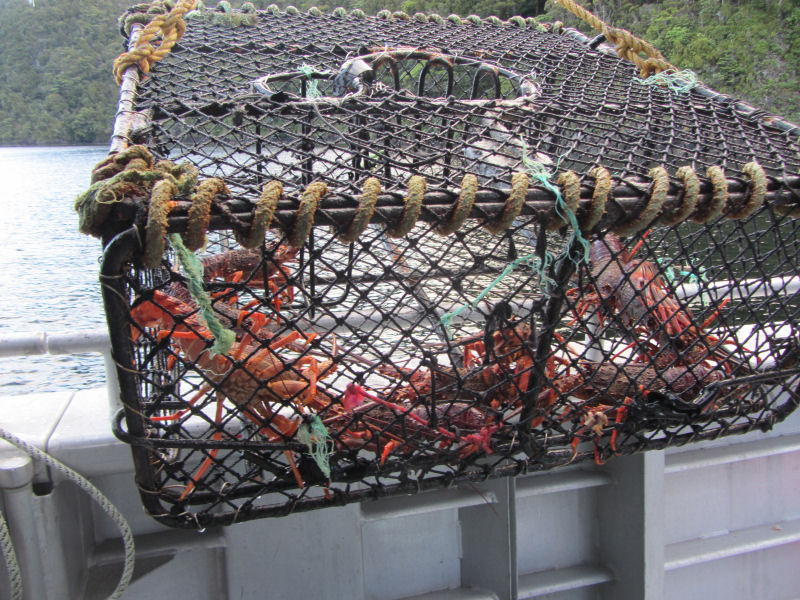 Lobster Trap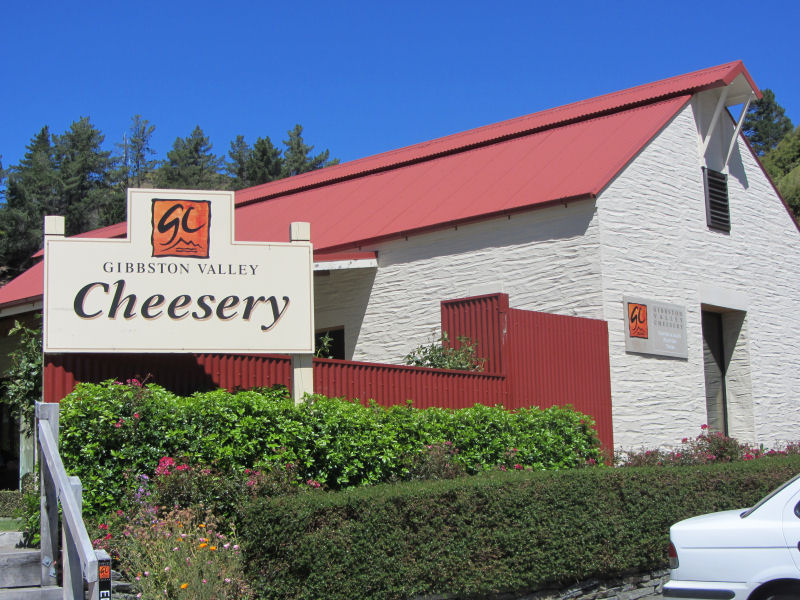 Cheesery Near Queenstown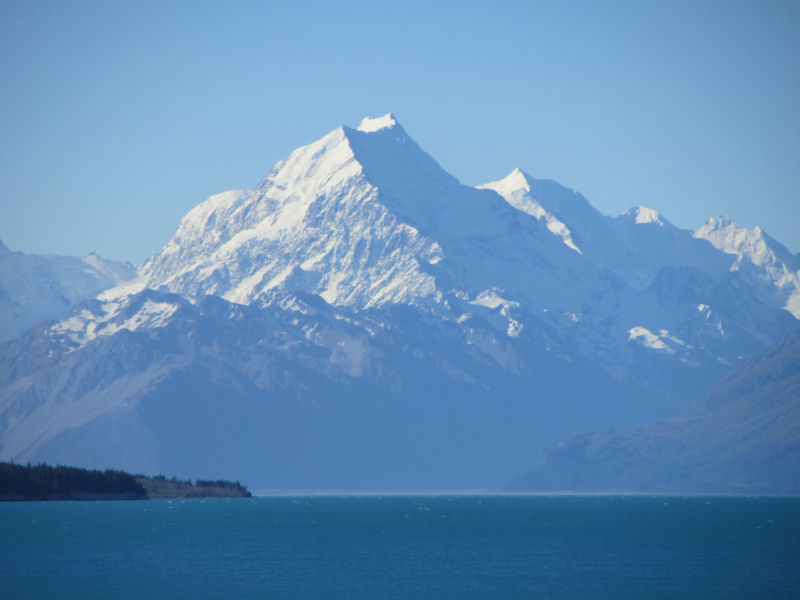 Mount Cook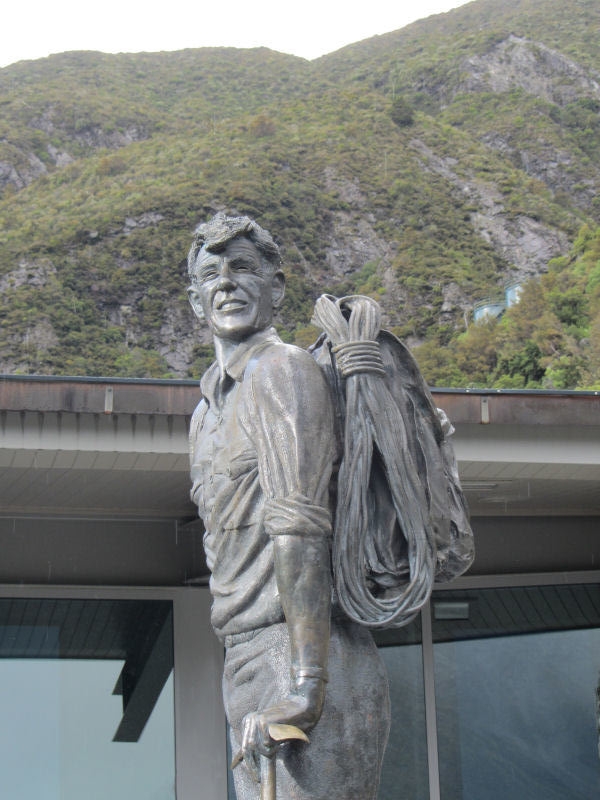 Sculpture of Sir Edmund Hillary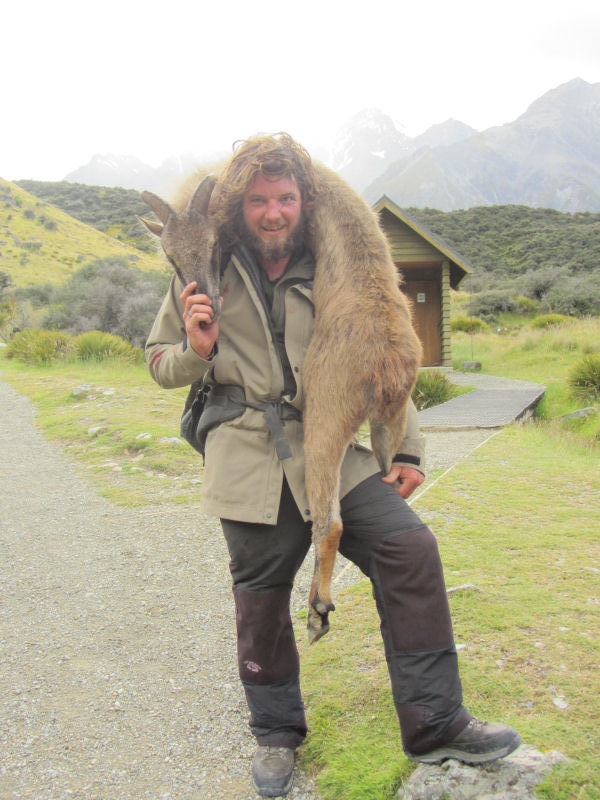 Tahr (Mountain Goat) Hunting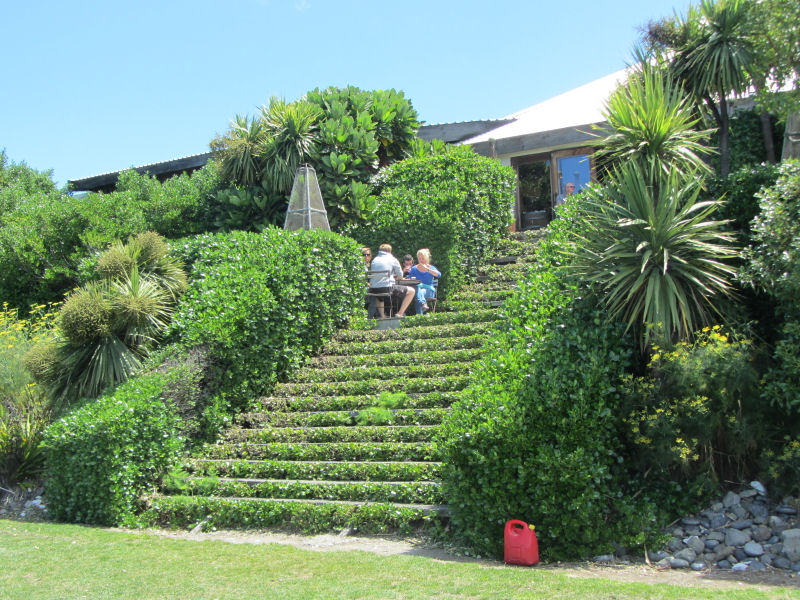 Back Steps of "The Store"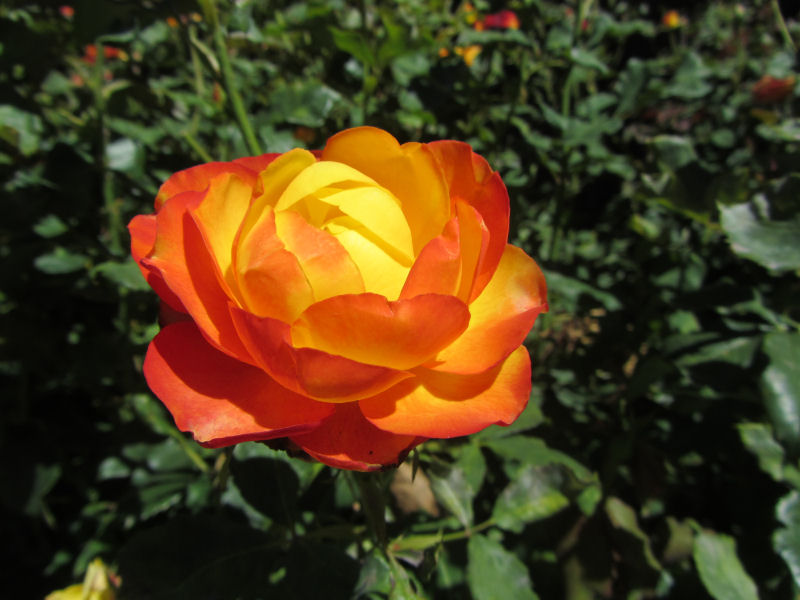 Rose in Wellington Botanical Gardens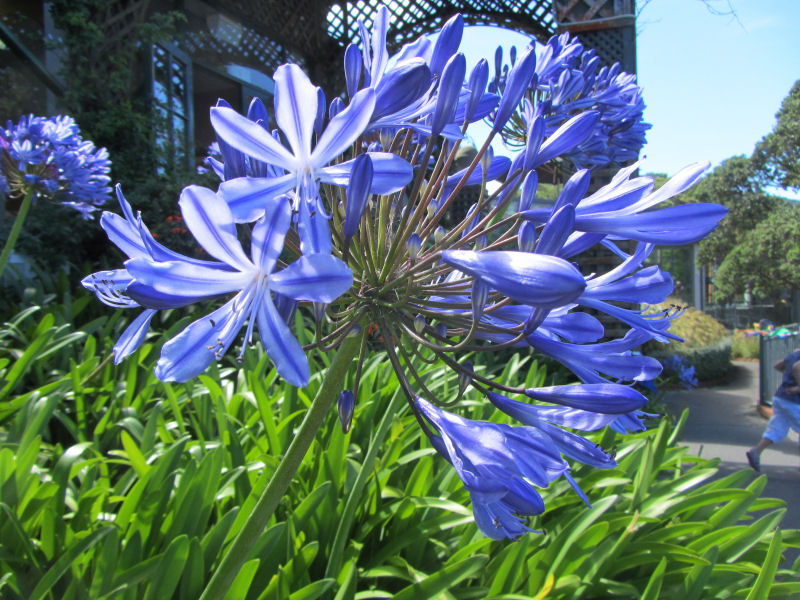 Agapanthus in Wellington Botanical Gardens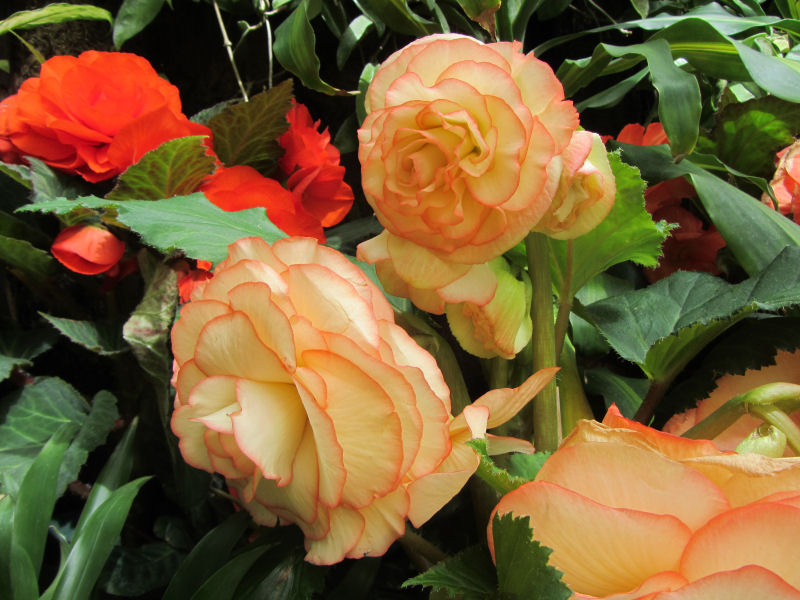 Begonia in Wellington Botanical Gardens
Road Sign in Bulls, New Zealand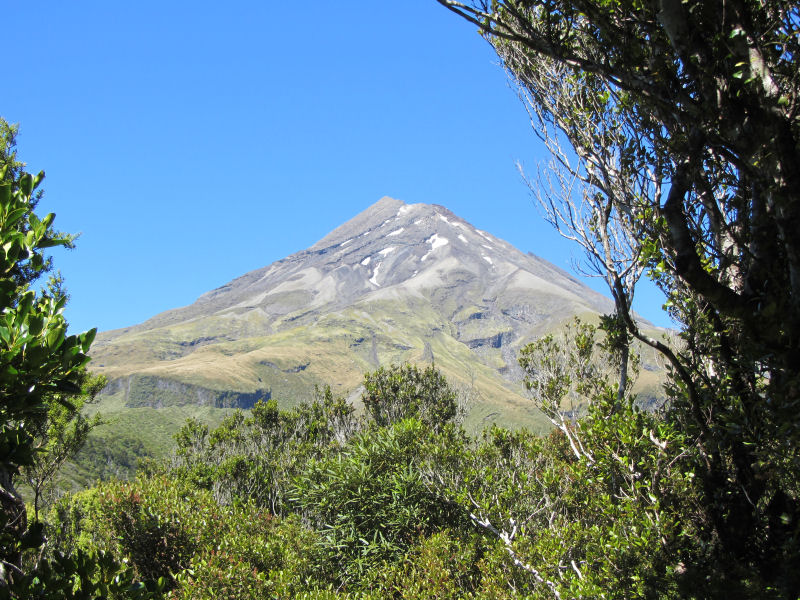 Mount Egmont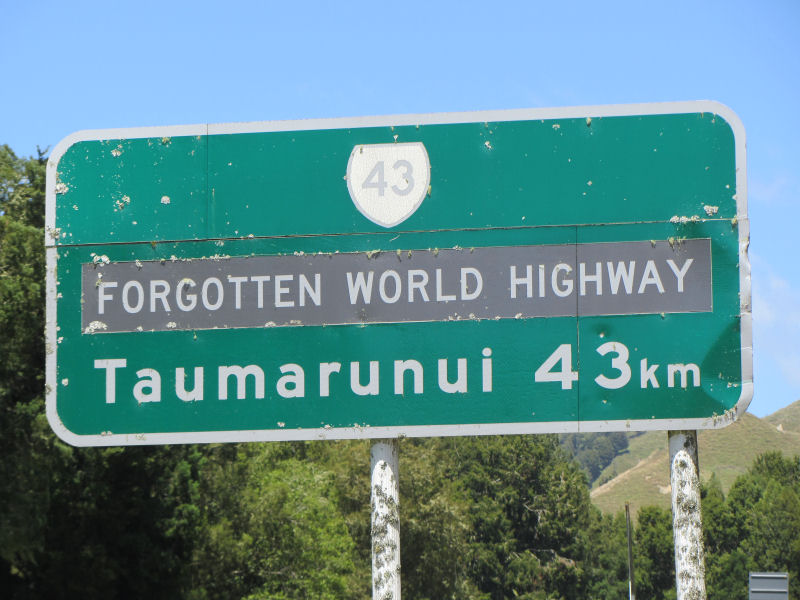 The Forgotten World Highway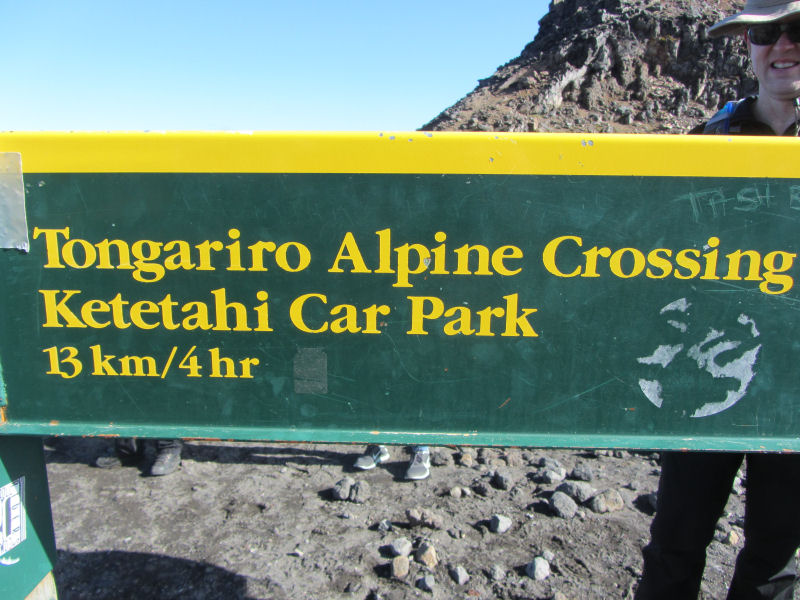 Tongariro Alpine Crossing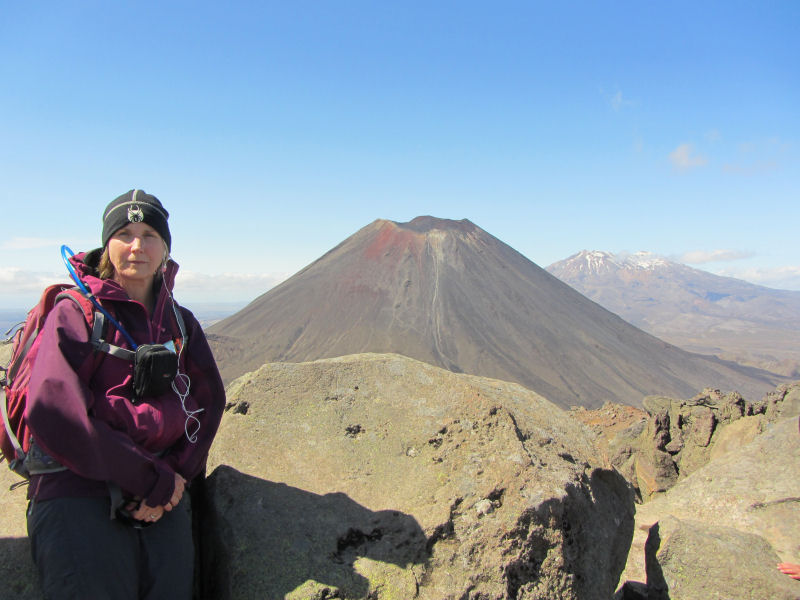 Mt. Ngauruhoe, taken from Mt. Tongariro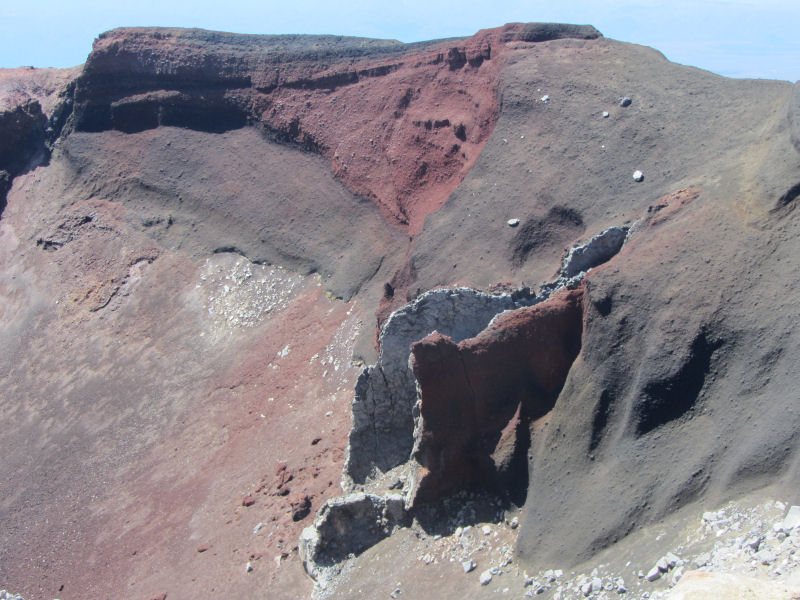 Lava Tube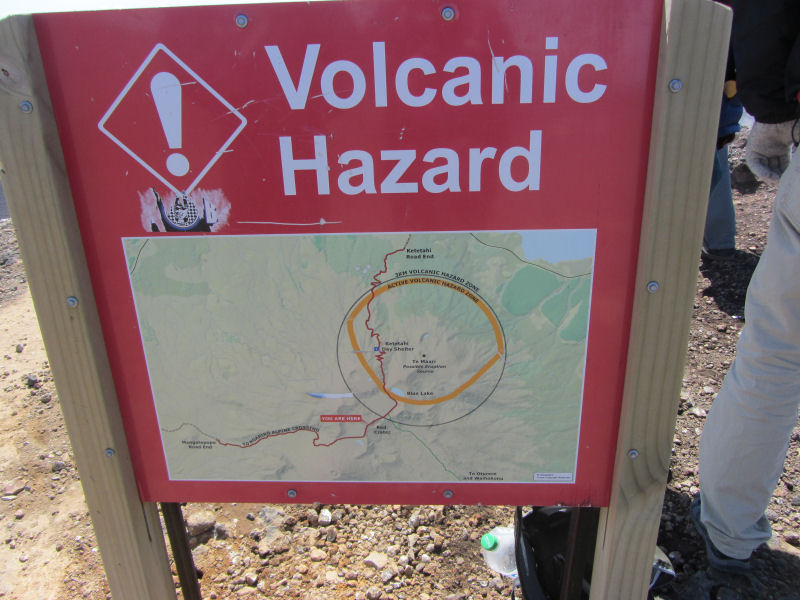 Volcano Warning Sign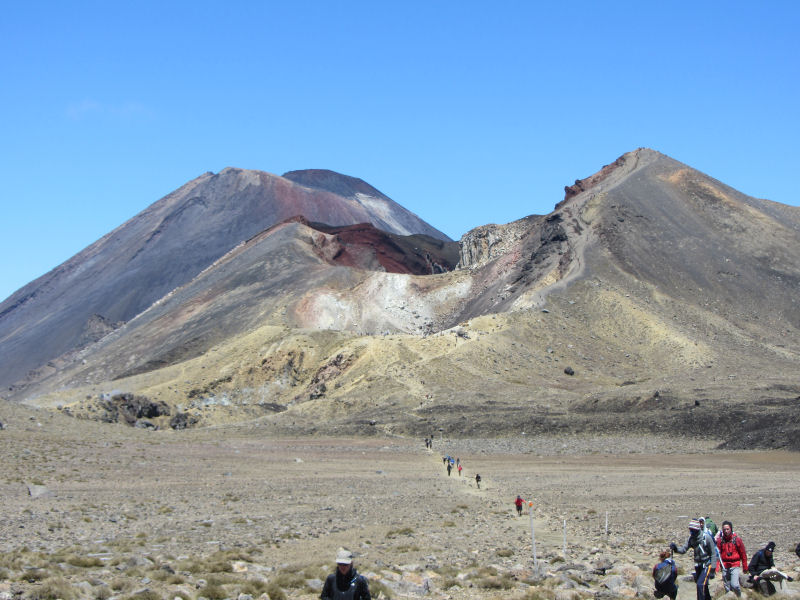 Hikers on the Alpine Crossing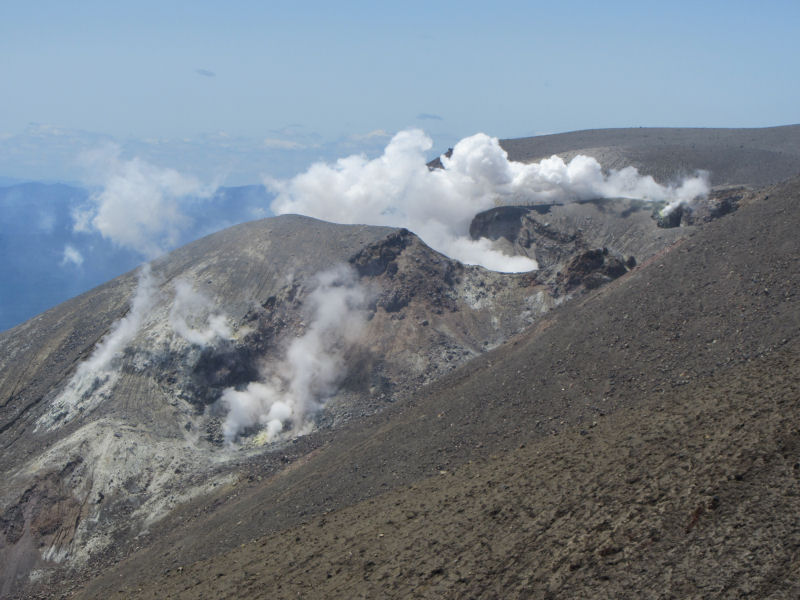 Fumarole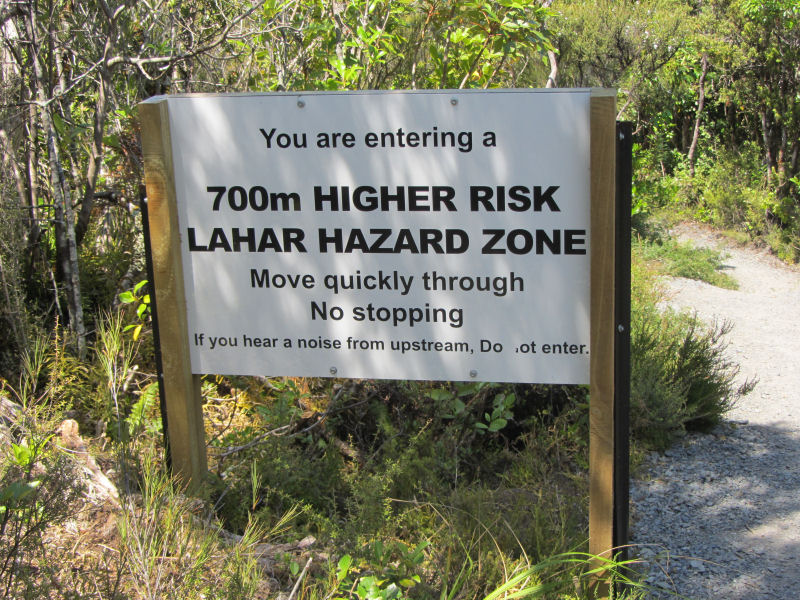 Mudslide Warning Sign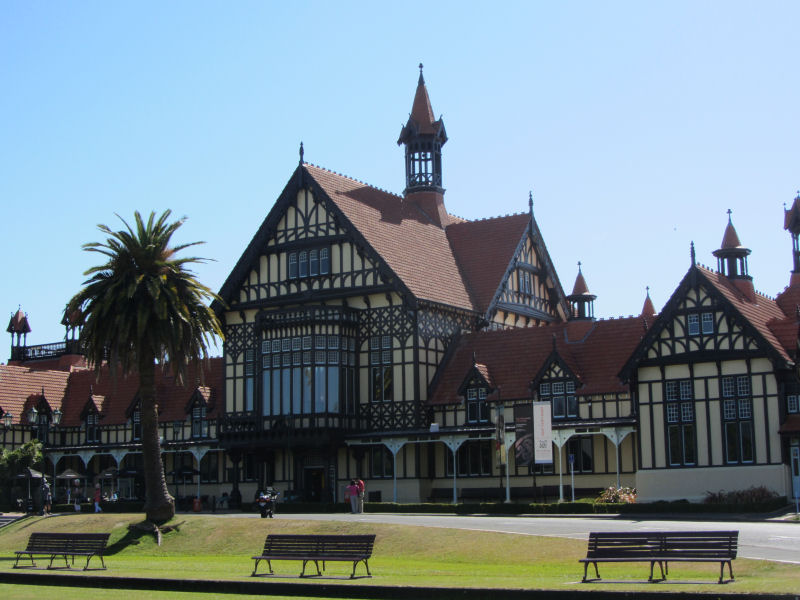 Rotorua Bath House
Now THAT is Great Coffee

McCarron Pass, Milford Track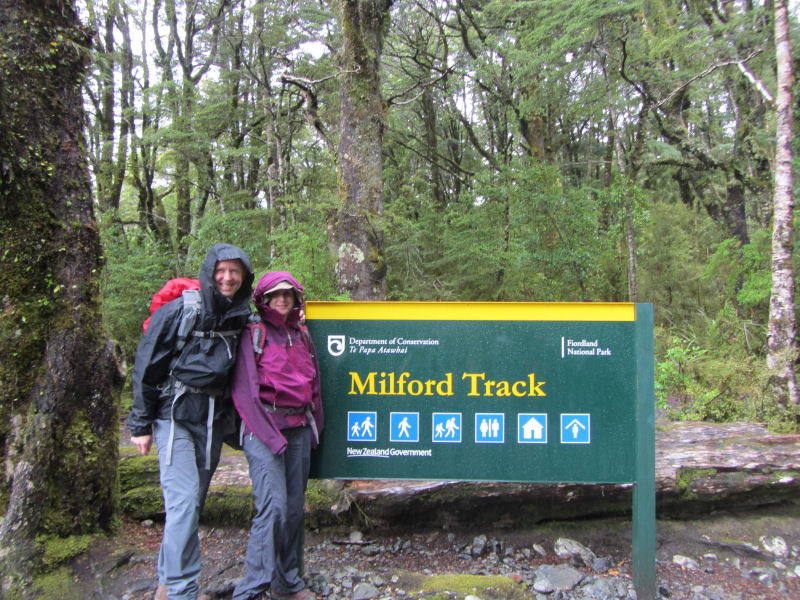 Start of the Milford Track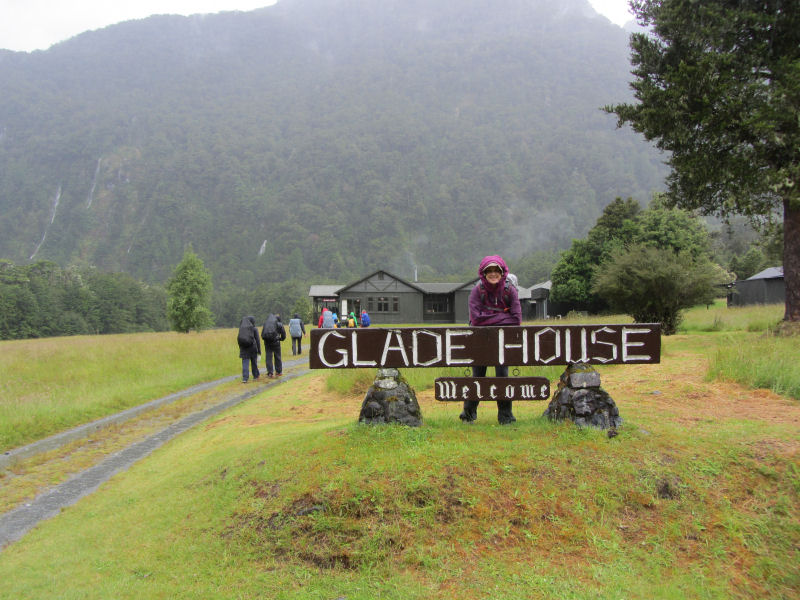 Glade House Entrance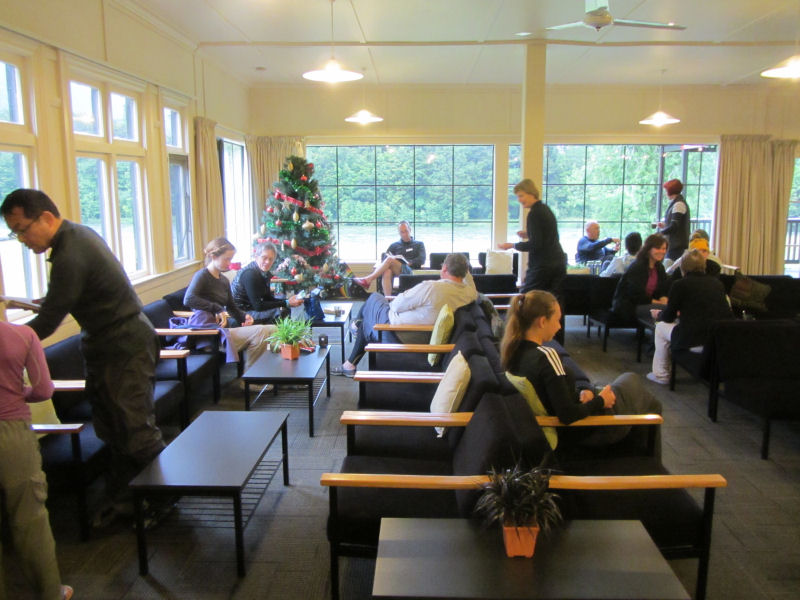 Glade House Common Area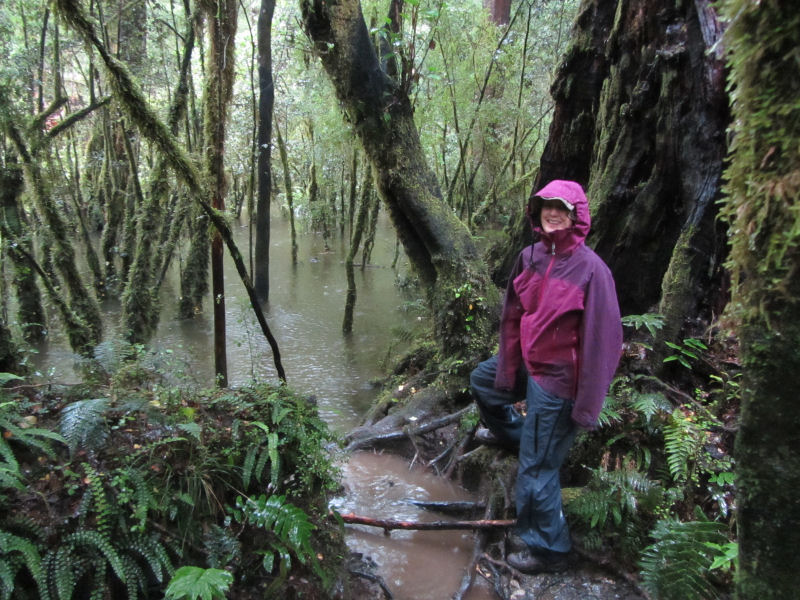 Side Trail on the Milford Track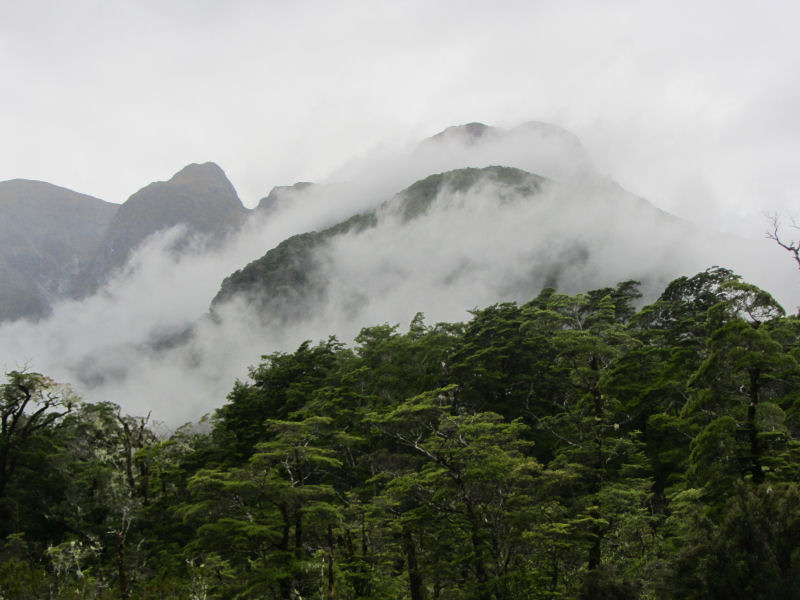 Fog on Nearby Peaks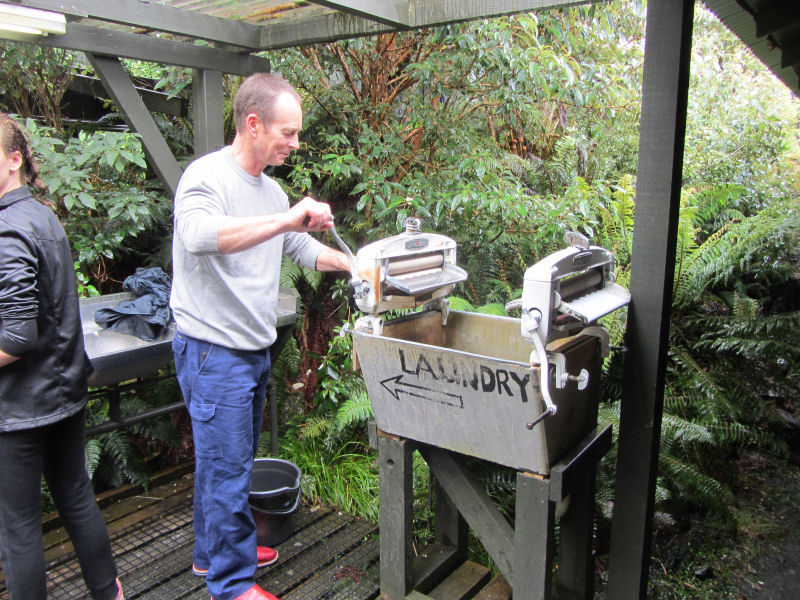 Clothes Drying Operations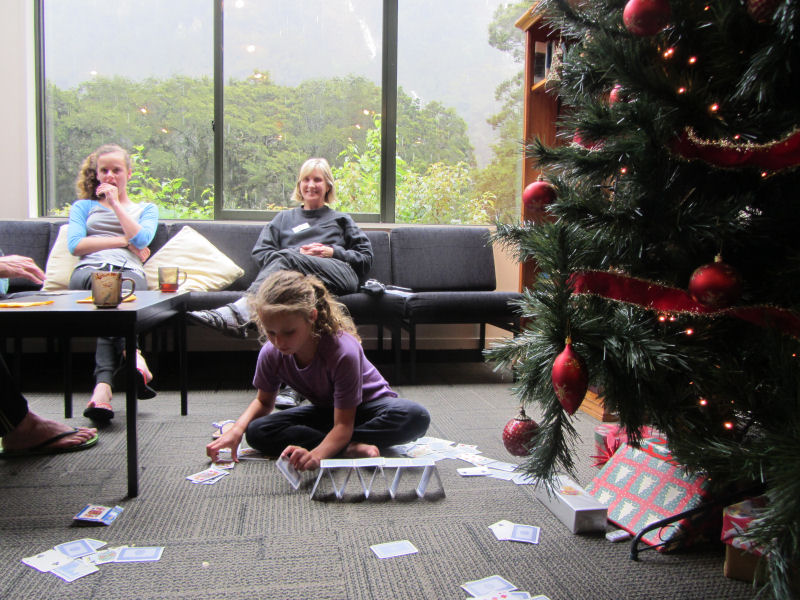 9-Year Old Lucy, the Youngest Hiker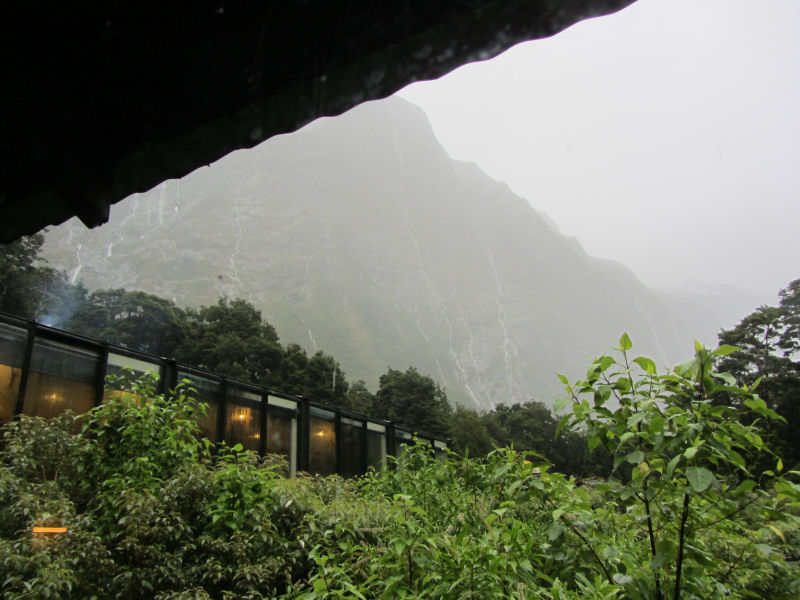 Cliffs Near Pompolona Lodge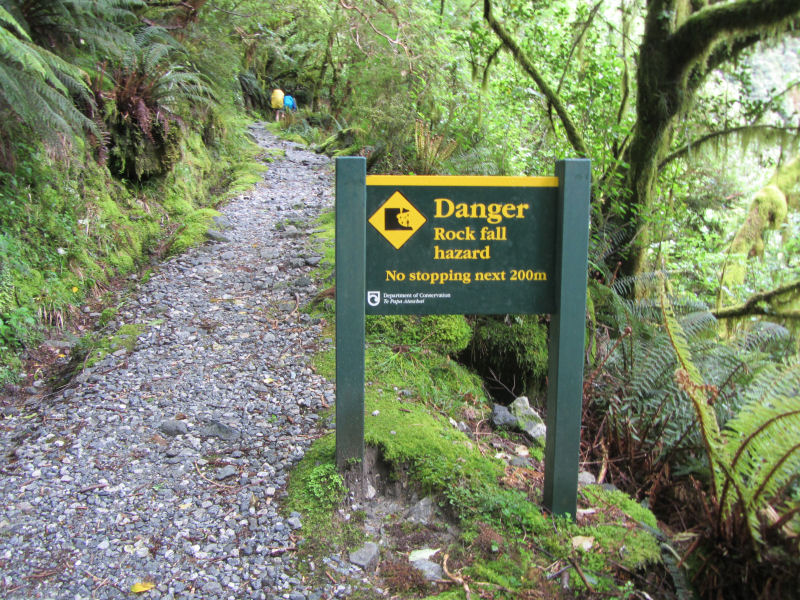 Rock Fall Area Below McCarron Pass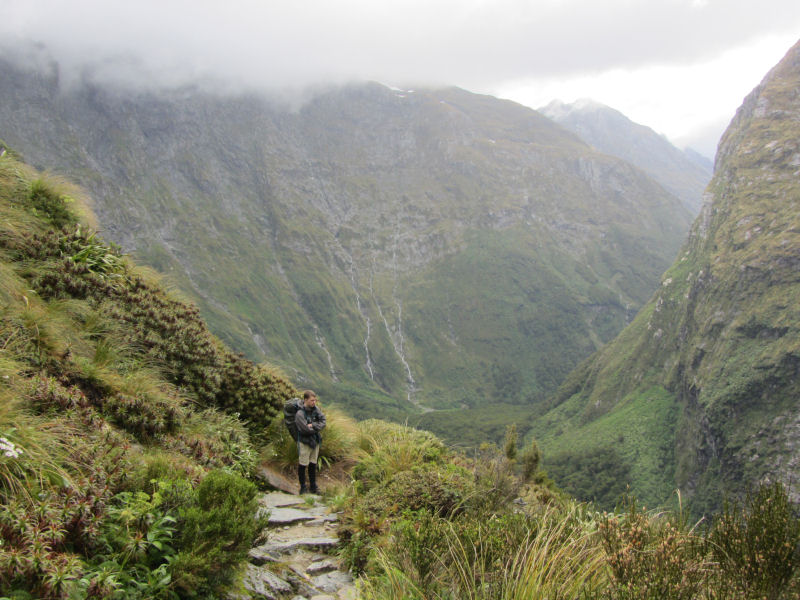 Switchback Near McCarron Pass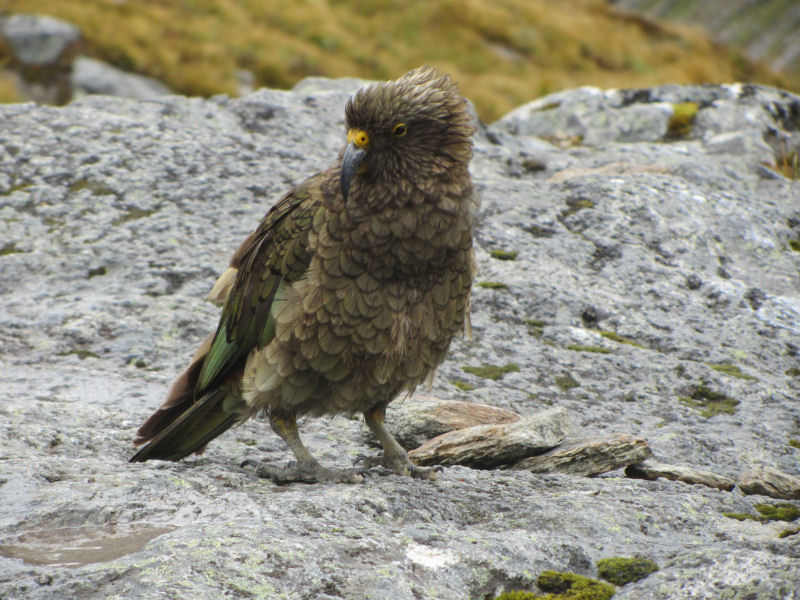 Kea Bird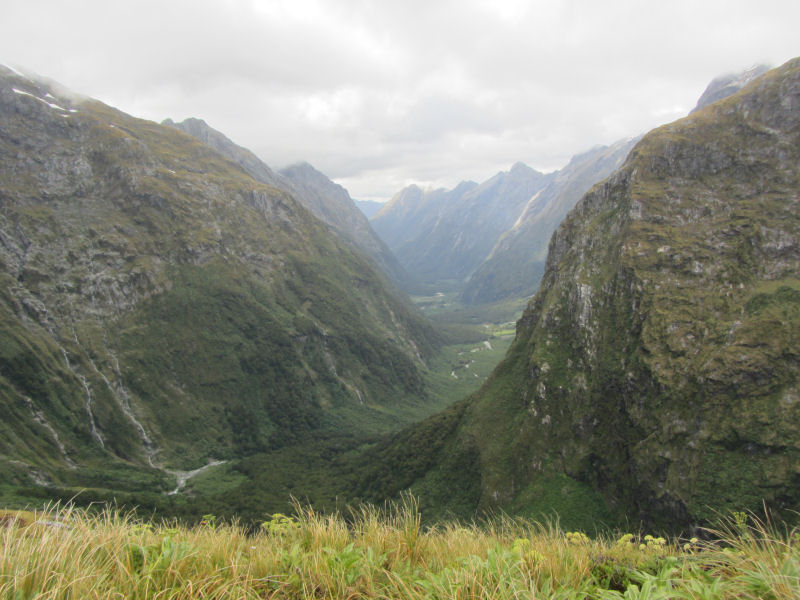 Looking Back Along the Milford Track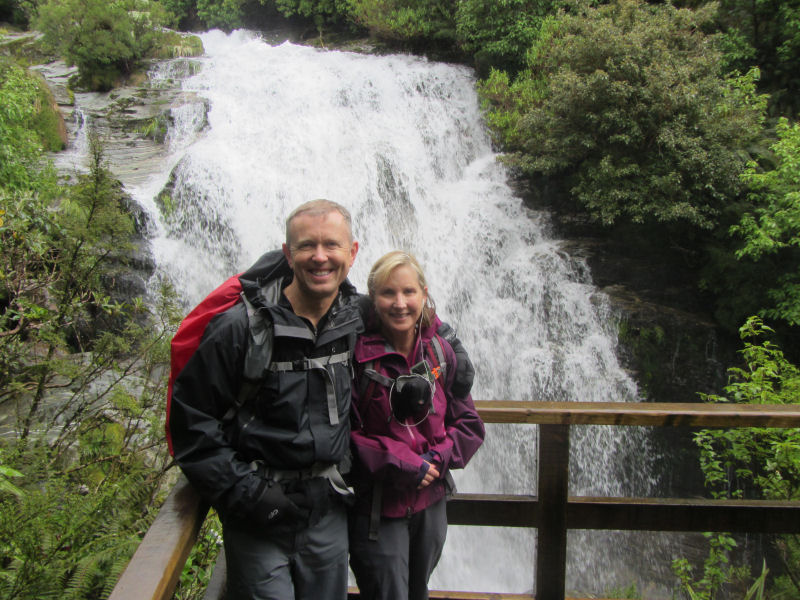 Near One of Many Waterfalls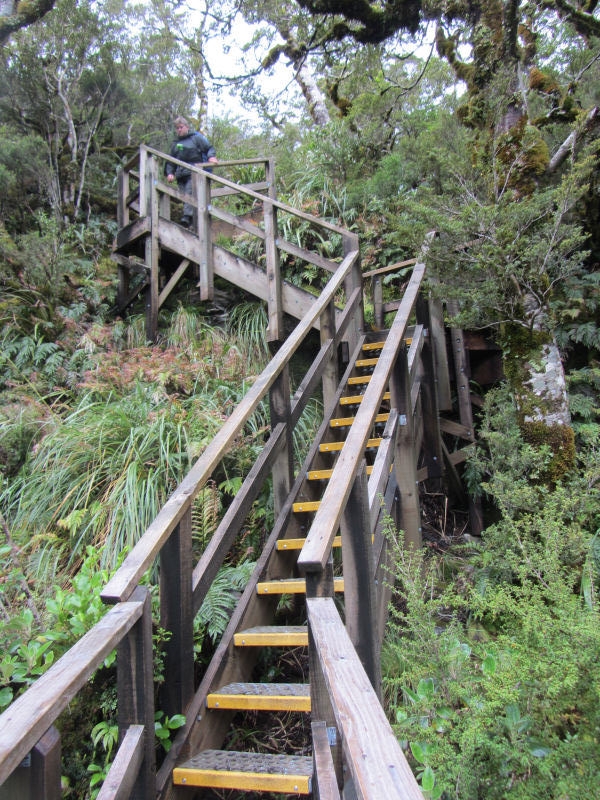 Steps on the Milford Track
Hiker Bridge on the Trail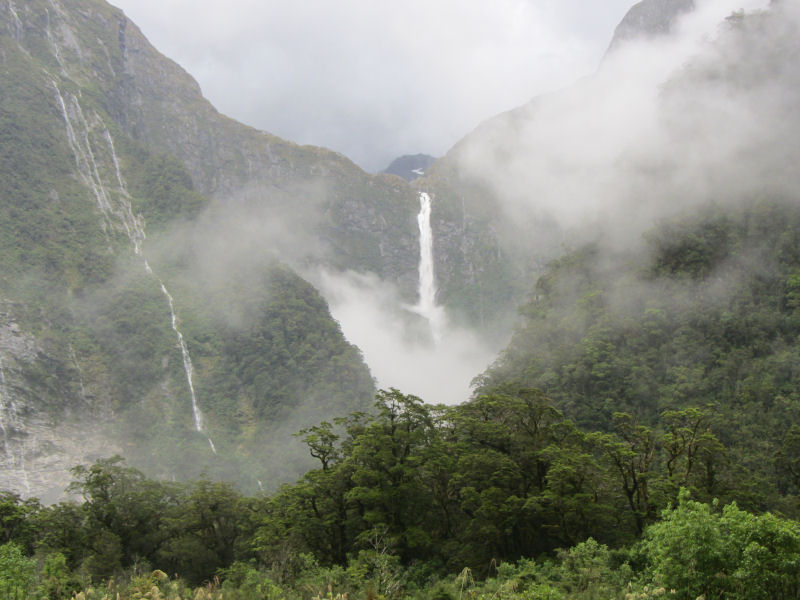 Sutherland Falls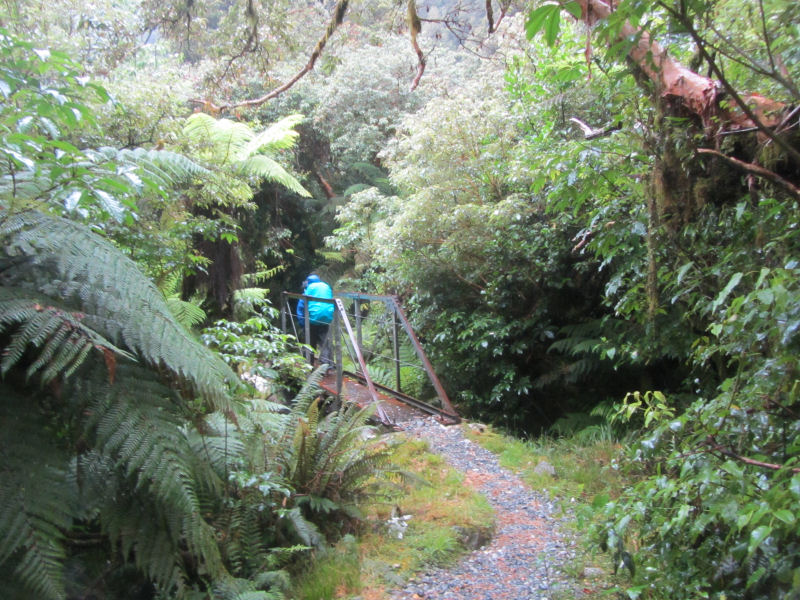 Fern Thicket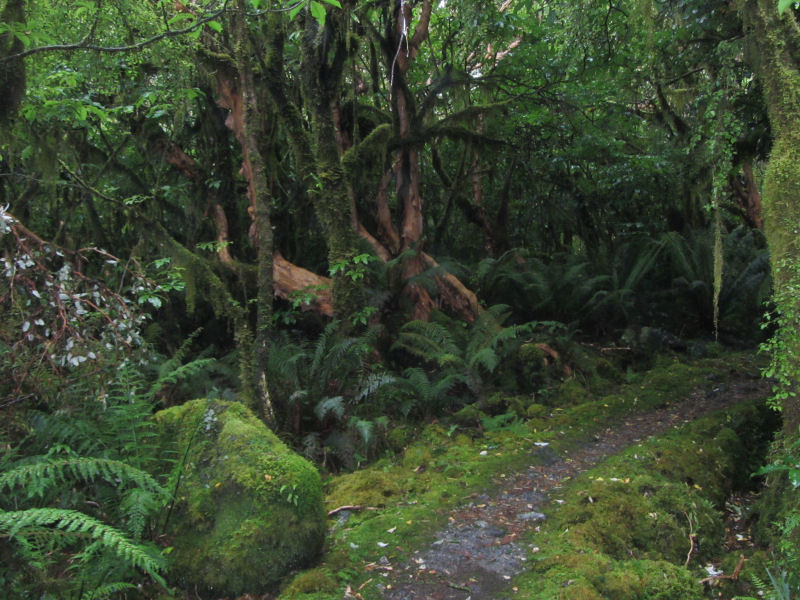 Jungle Alongside the Trail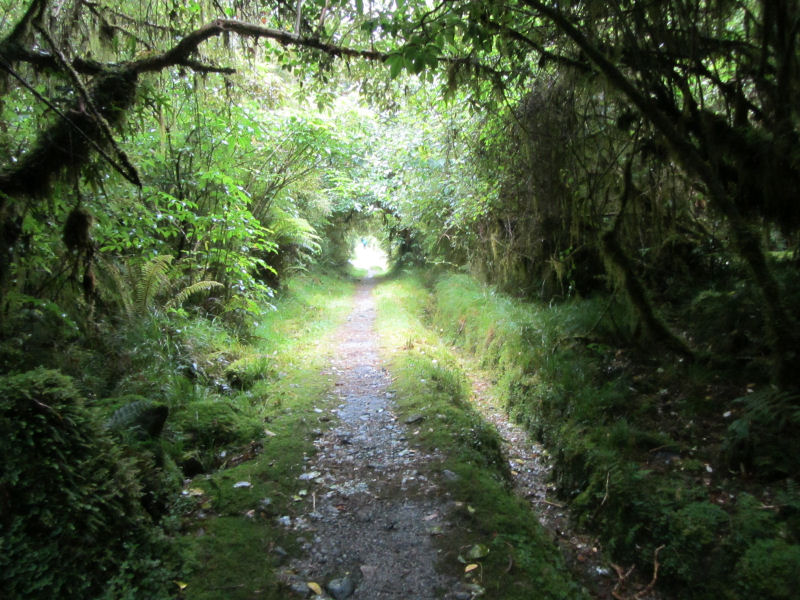 Tree Tunnel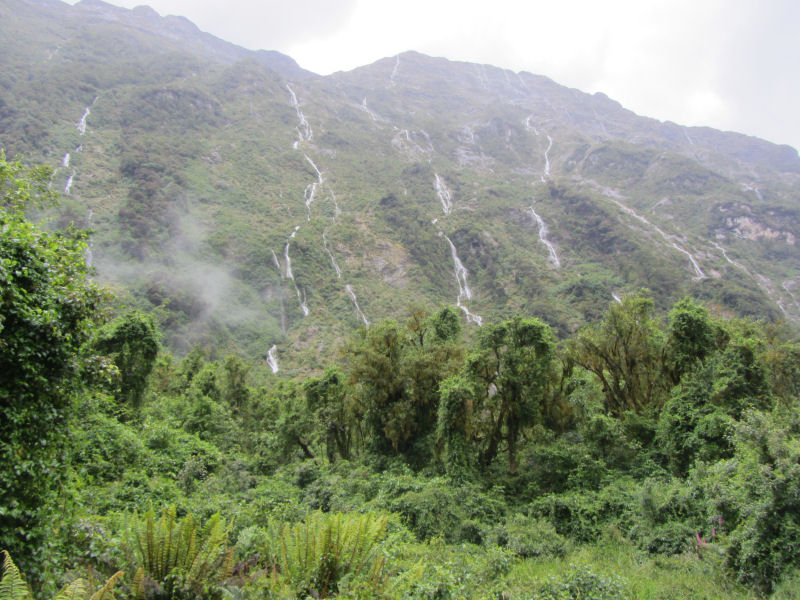 Wall of Waterfalls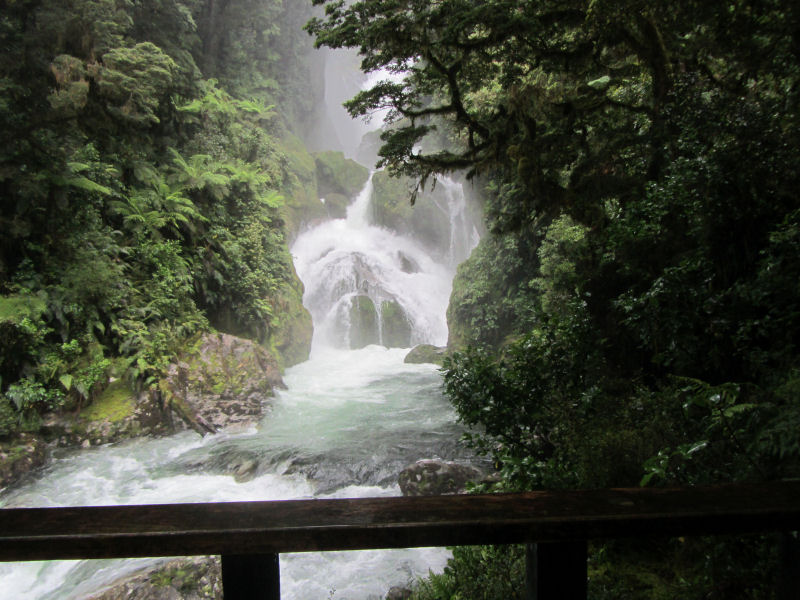 Yet Another Waterfall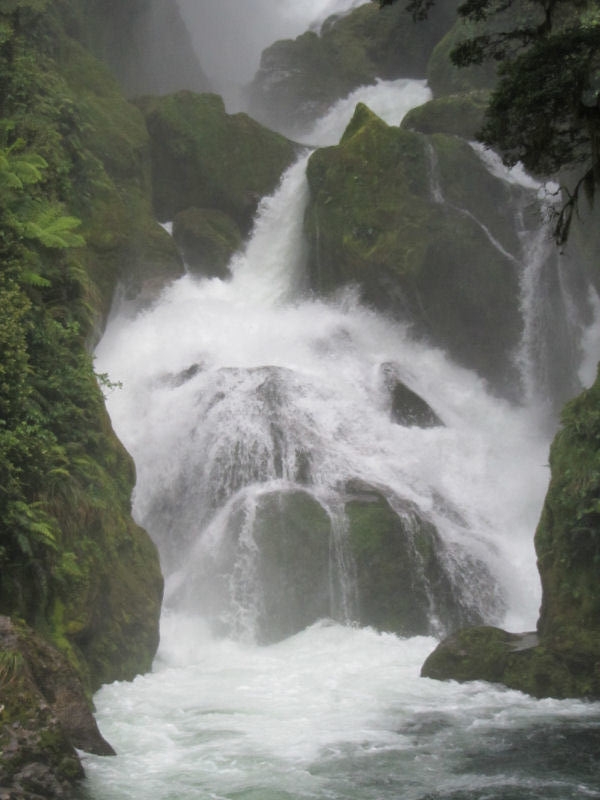 Closeup of Yet Another Waterfall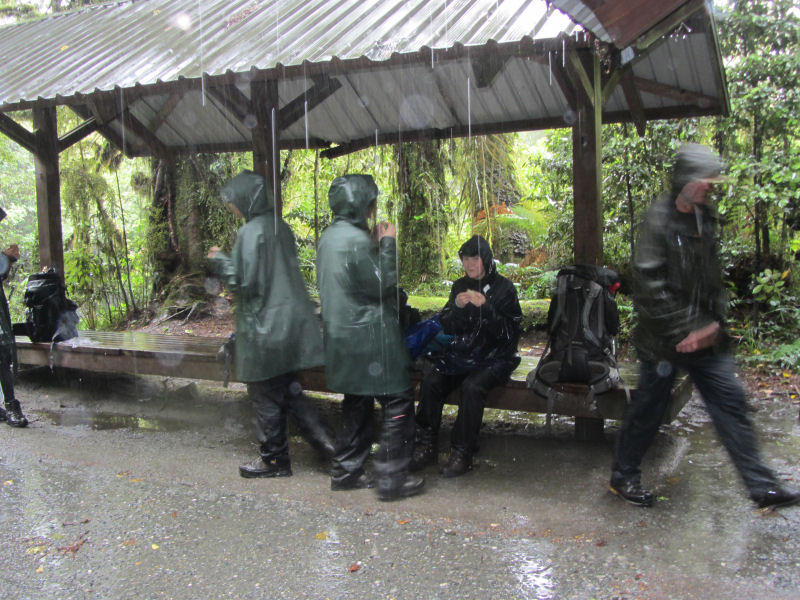 Lunch on the Milford Track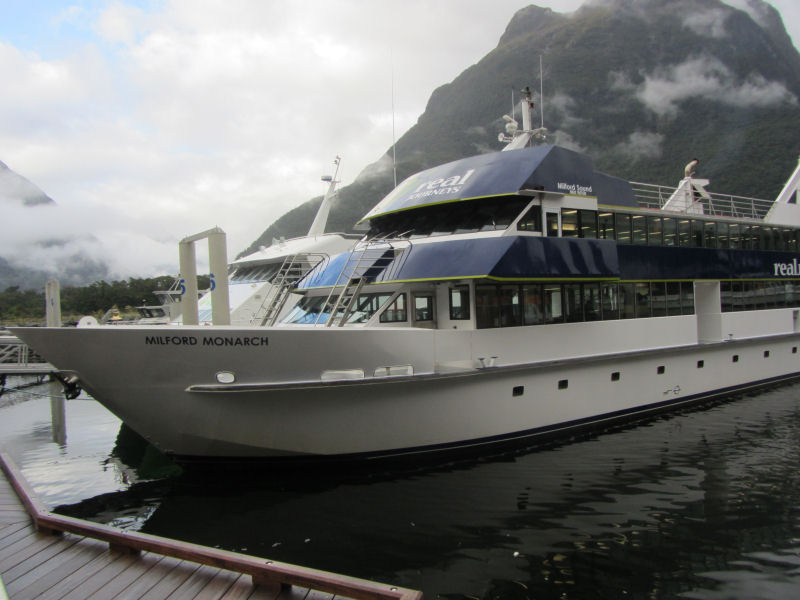 Milford Sound Boat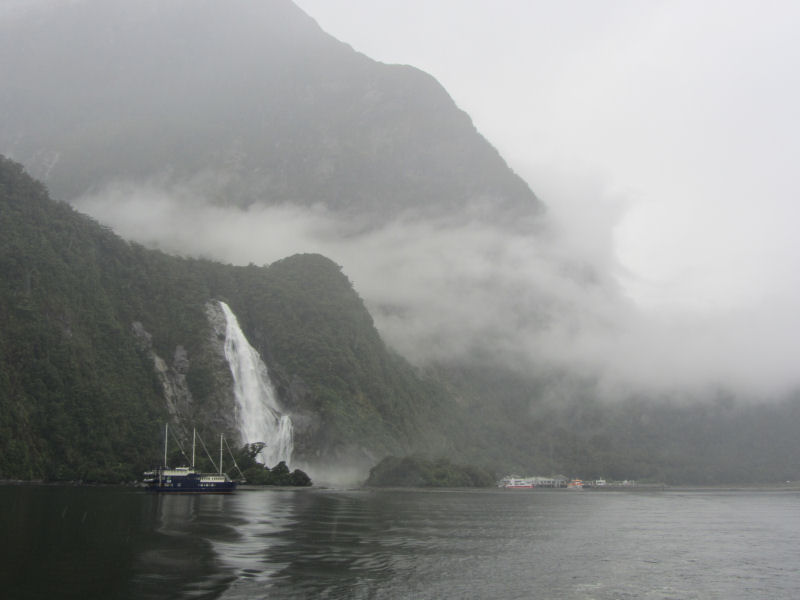 Waterfall and Hydroelectric Plant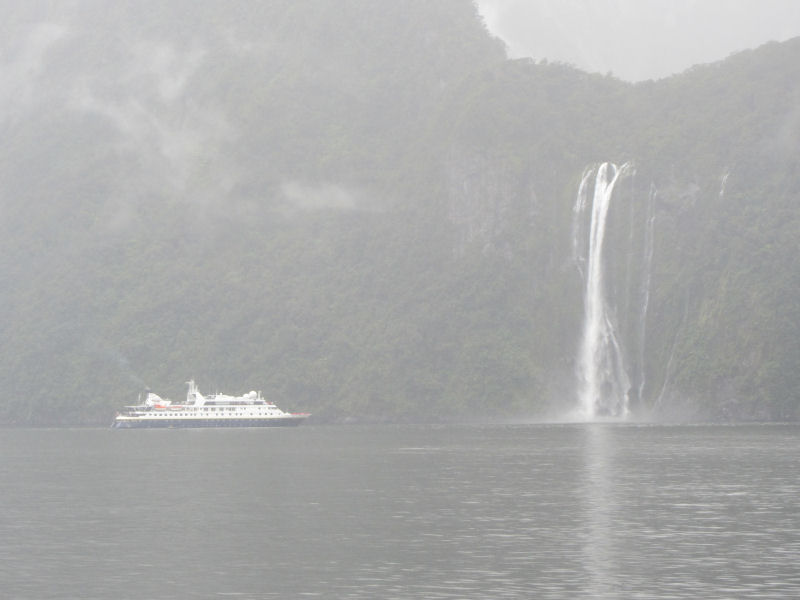 Cruise Ship Near Waterfall
Waterfall Directly Above Boat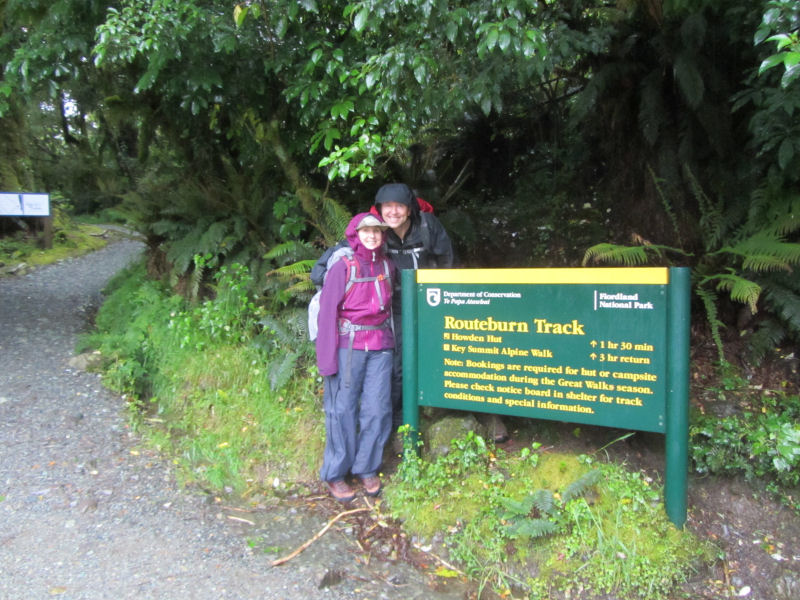 Start of the Routeburn Track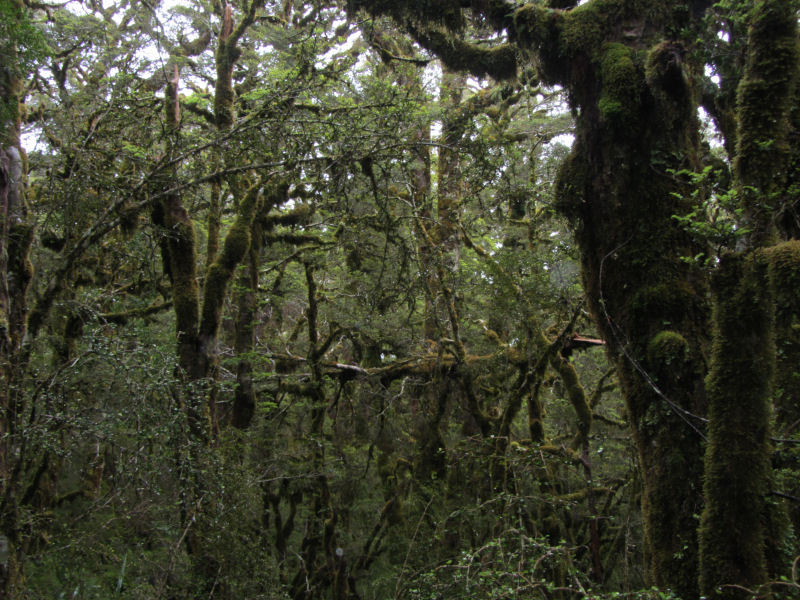 Dense Thickets Alongside the Routeburn Track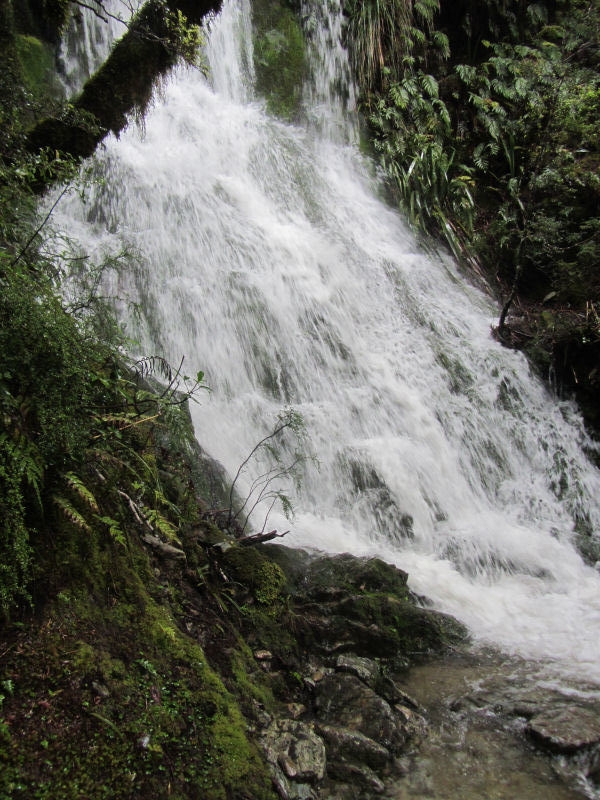 Earland Falls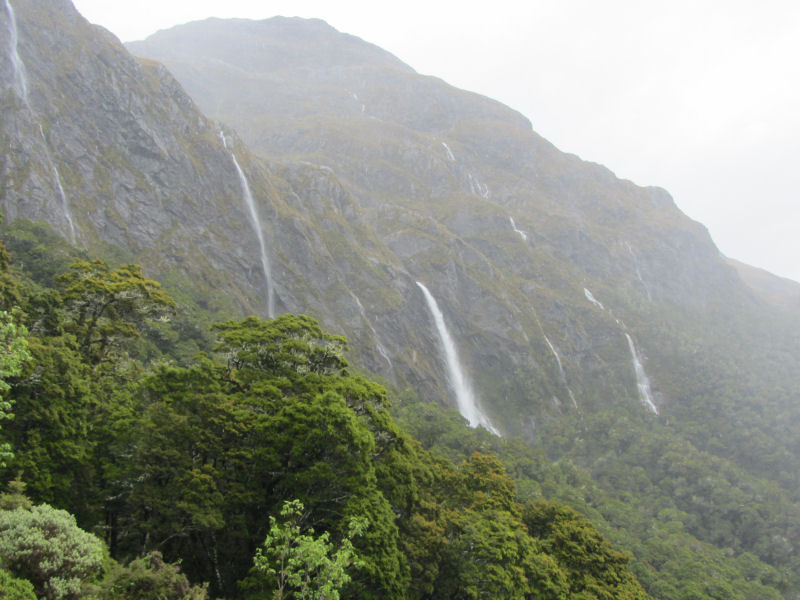 Earland Falls and Surrounding Falls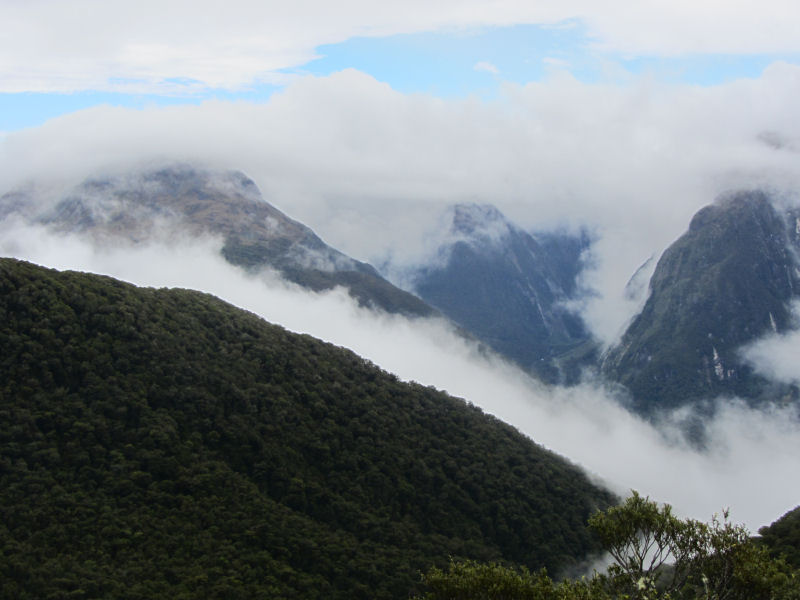 Fog on Peaks Near the Routeburn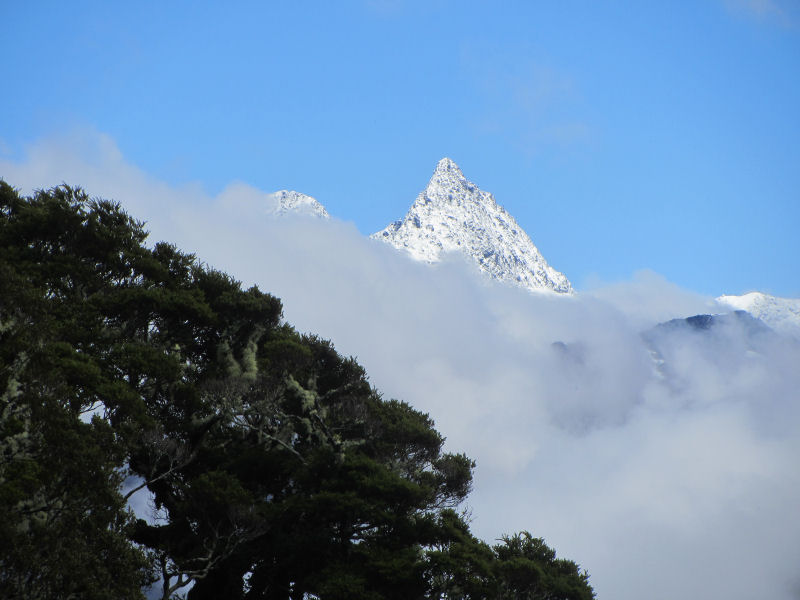 Mount Aspiring
Lake MacKenzie Hut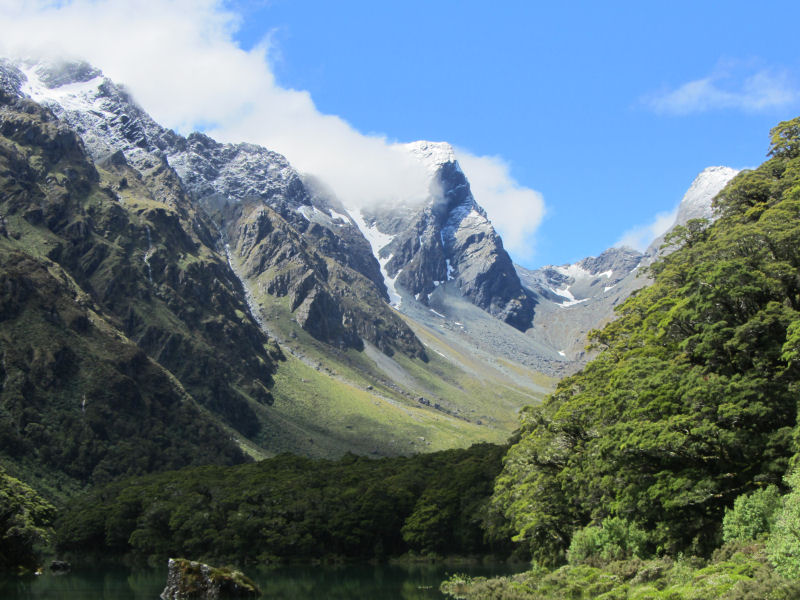 Peaks Above Lake MacKenzie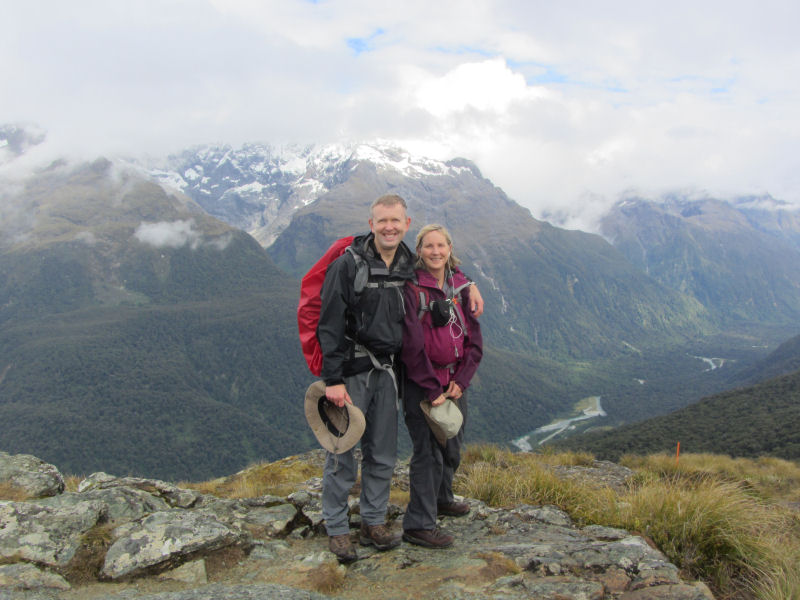 Above Treeline on the Routeburn Track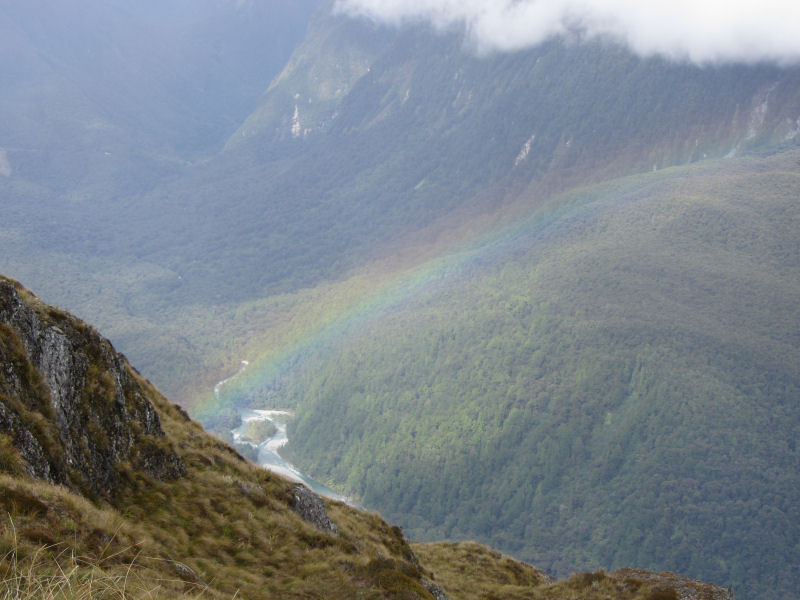 Rainbow on the Trail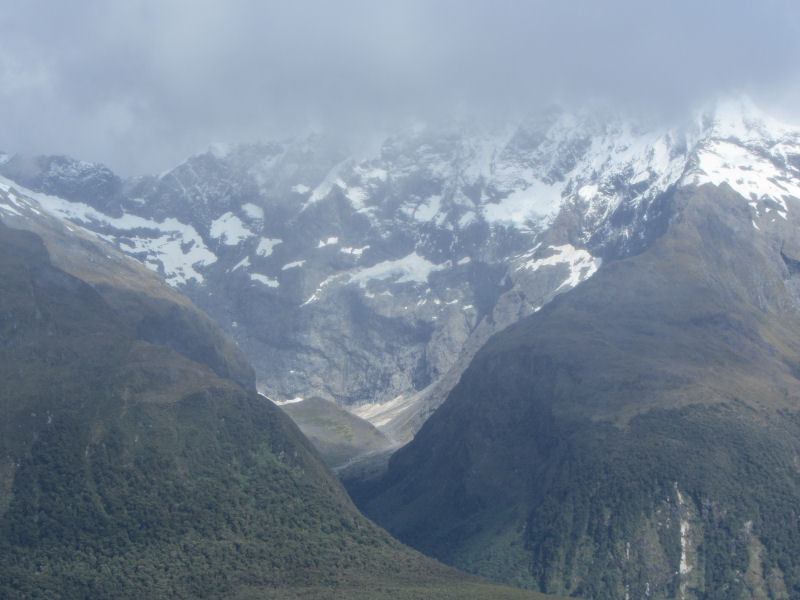 National Park Lands Near the Routeburn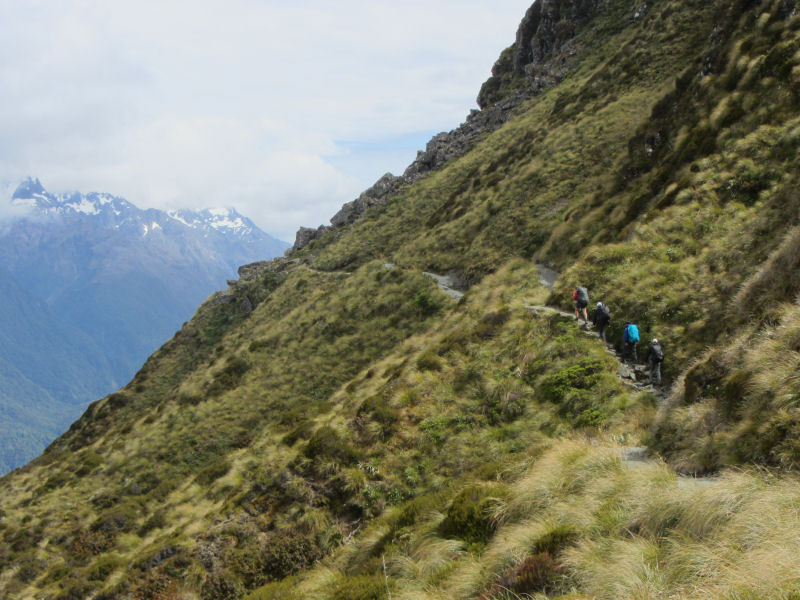 Ascending Toward Harris Saddle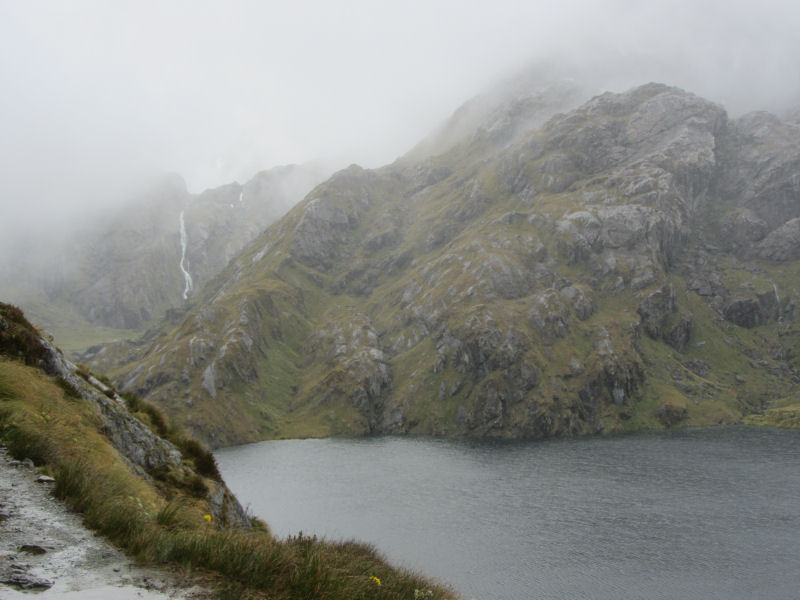 Harris Saddle Area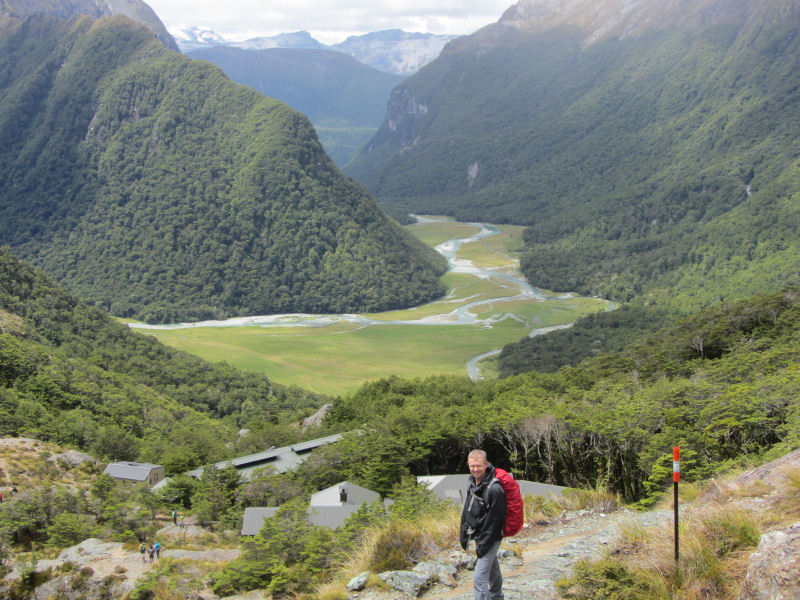 Routeburn Falls Lodge and Overlook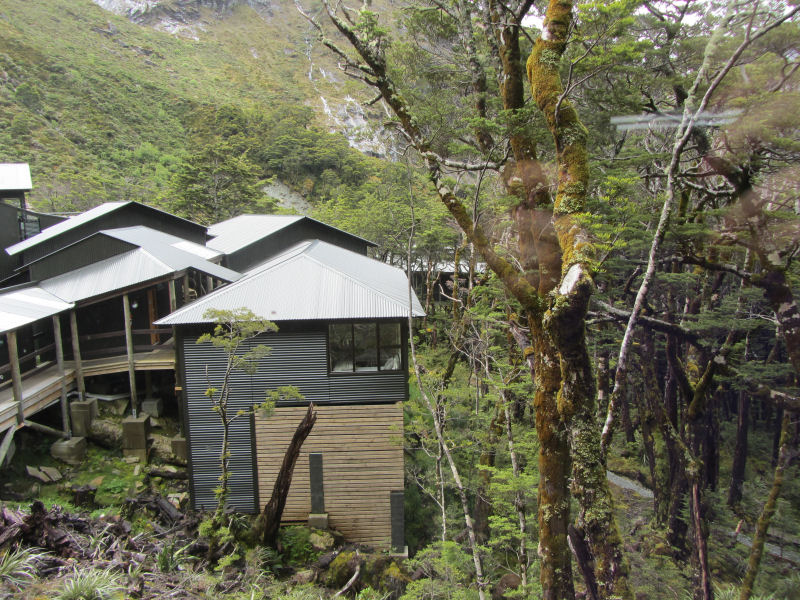 Routeburn Falls Lodge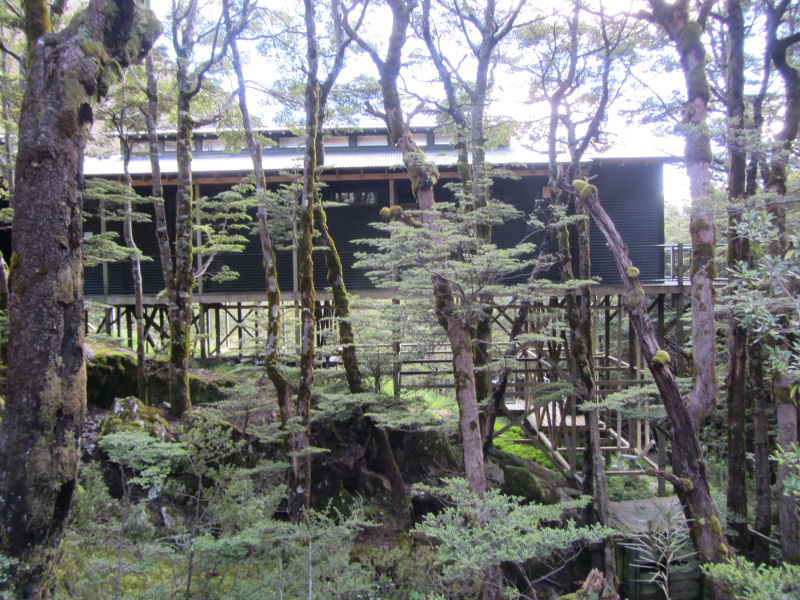 Hut on Stilts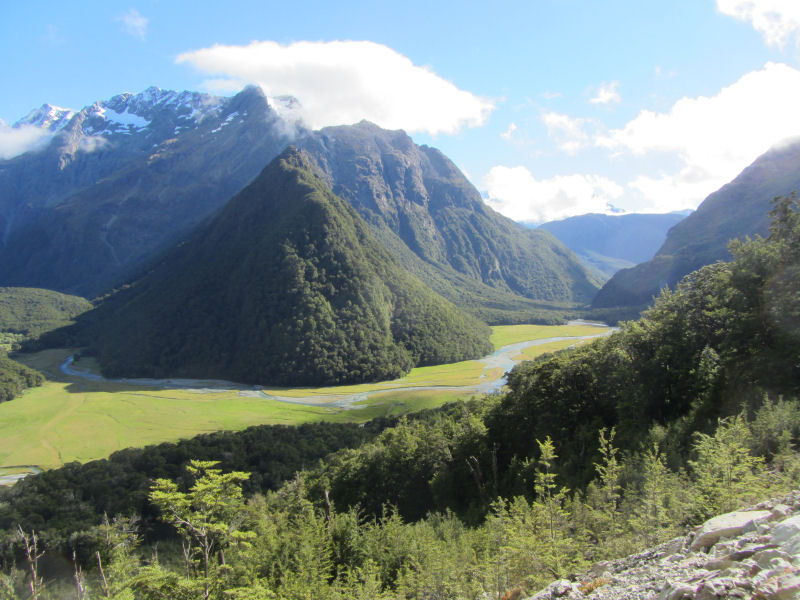 Routeburn Flats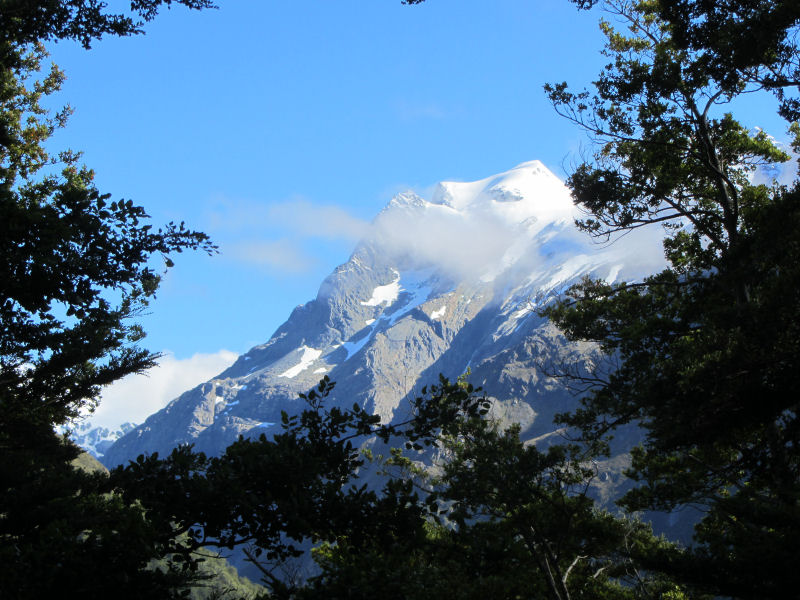 Peaks Above Routeburn Flats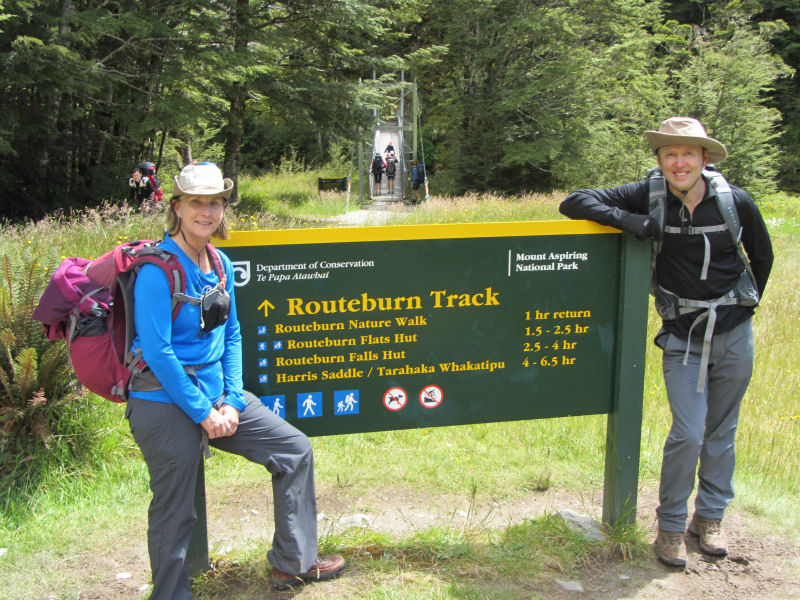 End of the Routeburn Track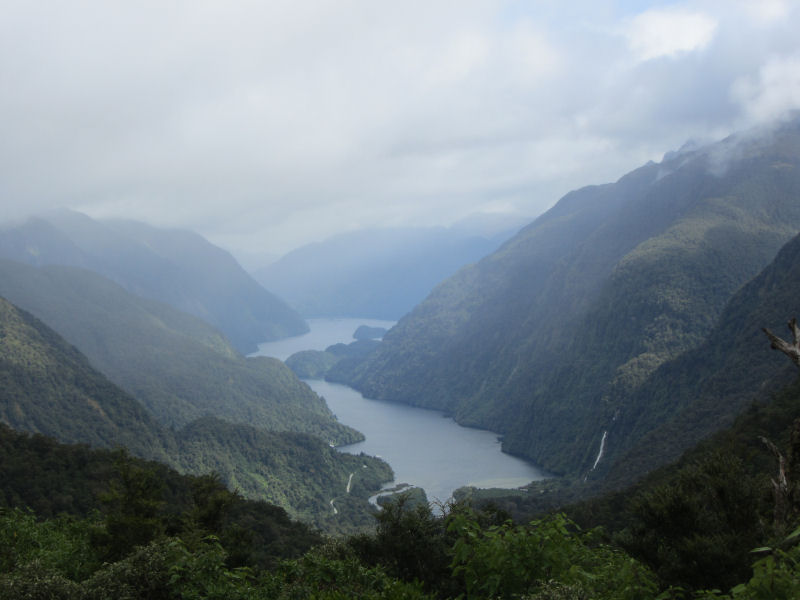 Doubtful Sound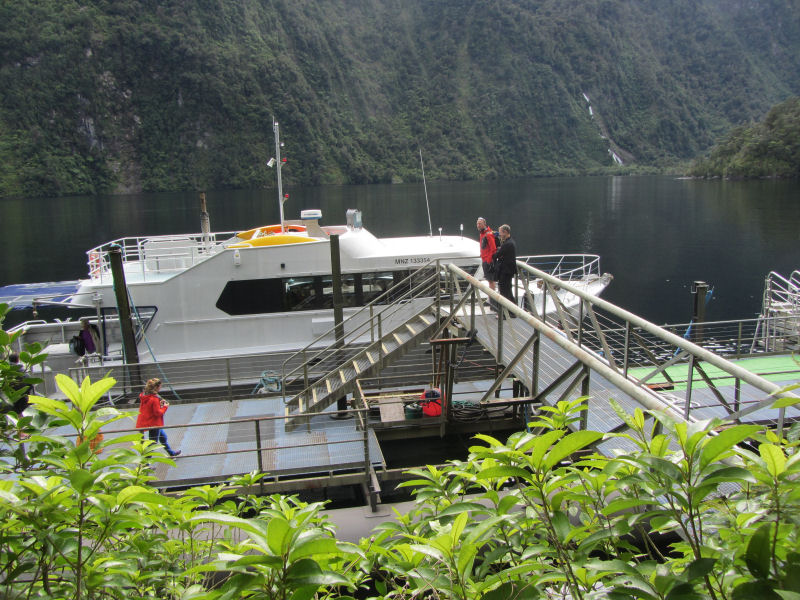 Deep Cove Charters Boat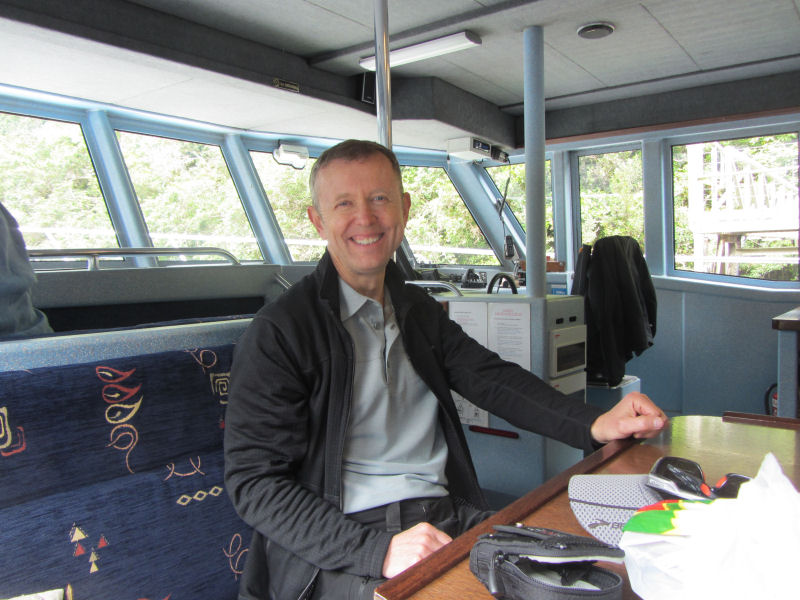 Steve Aboard the SeaFinn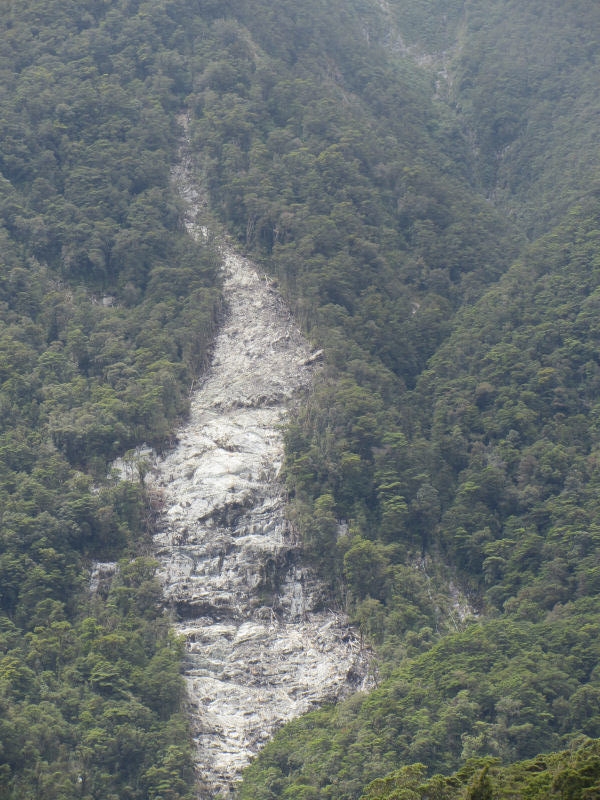 Tree Slide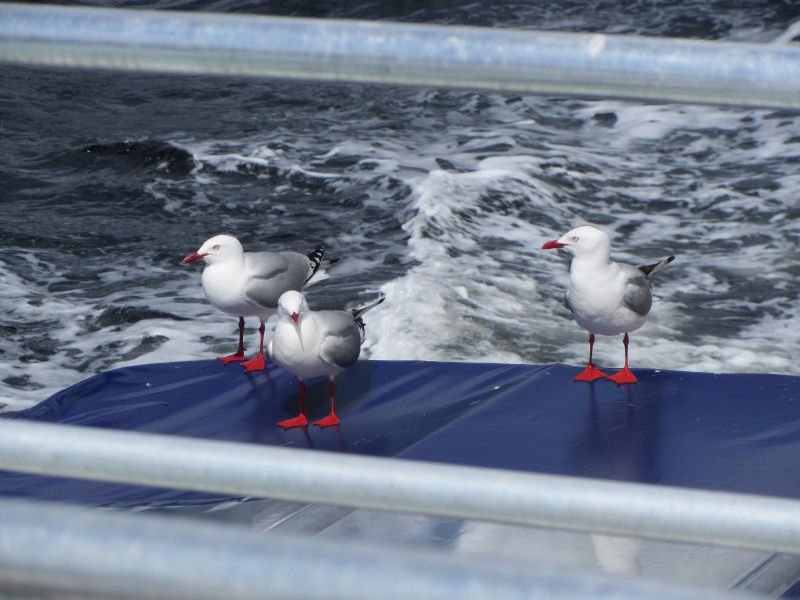 Seagulls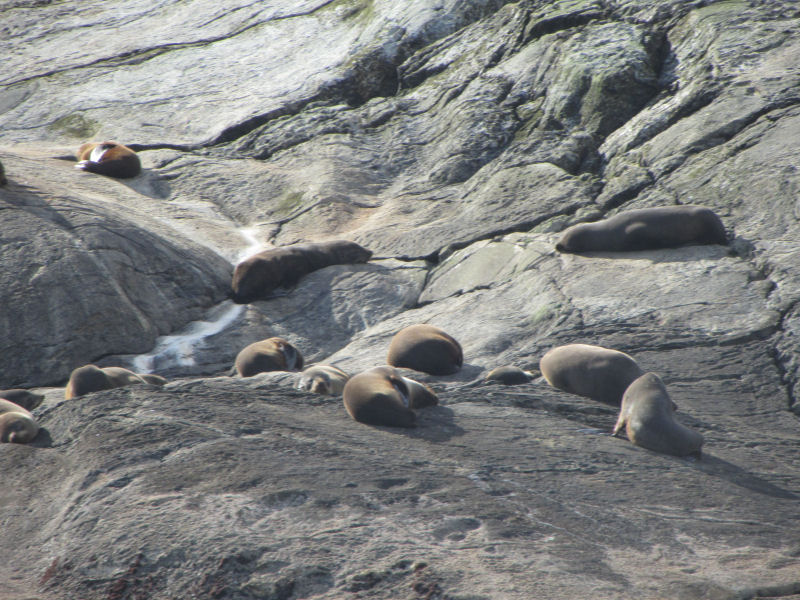 Sleeping Seals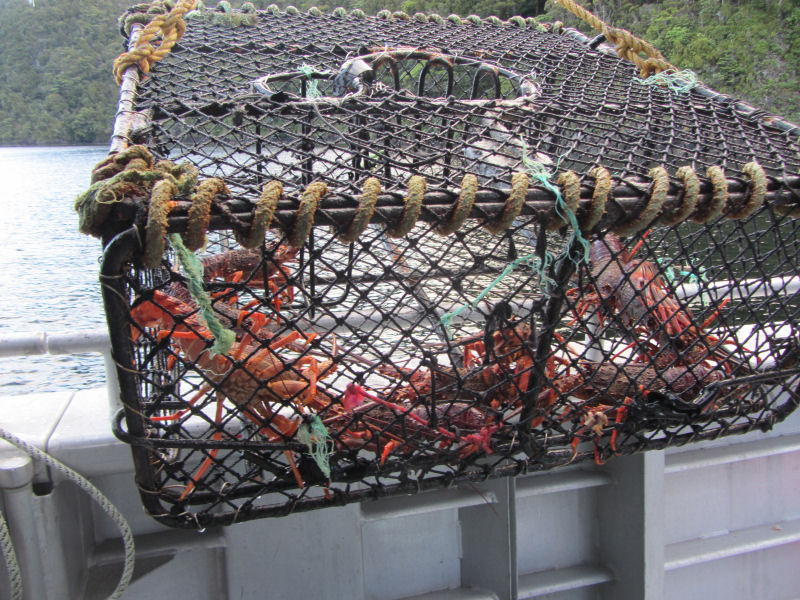 Lobster Trap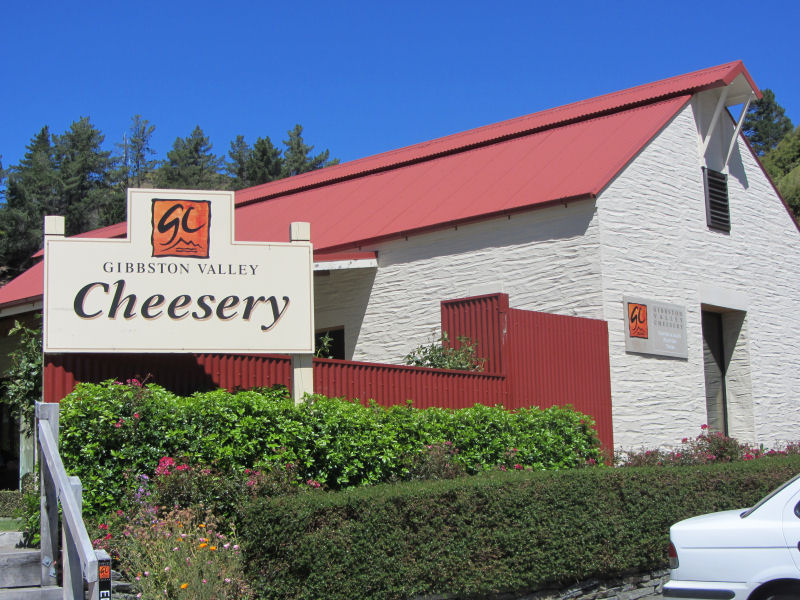 Cheesery Near Queenstown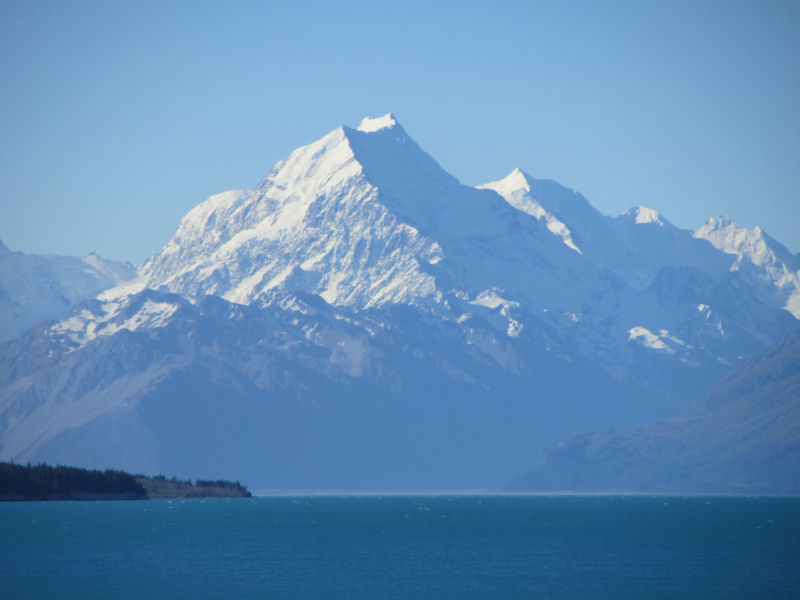 Mount Cook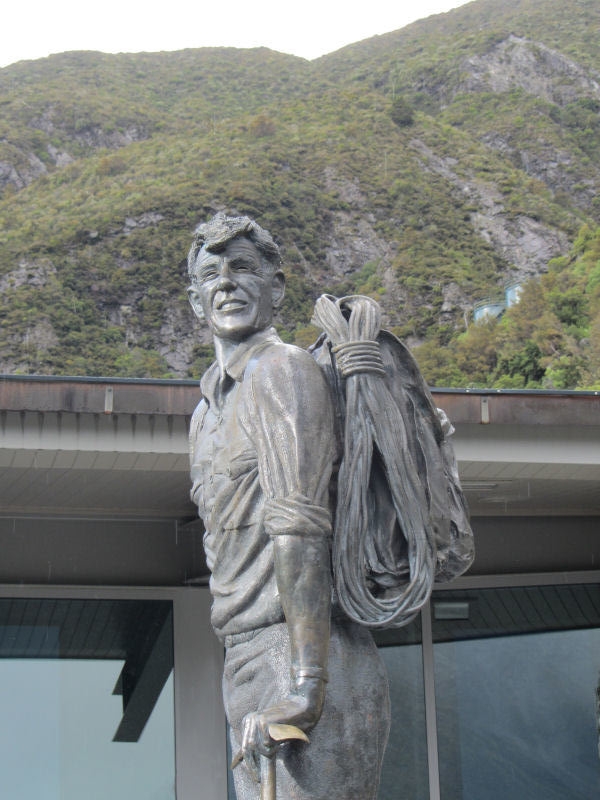 Sculpture of Sir Edmund Hillary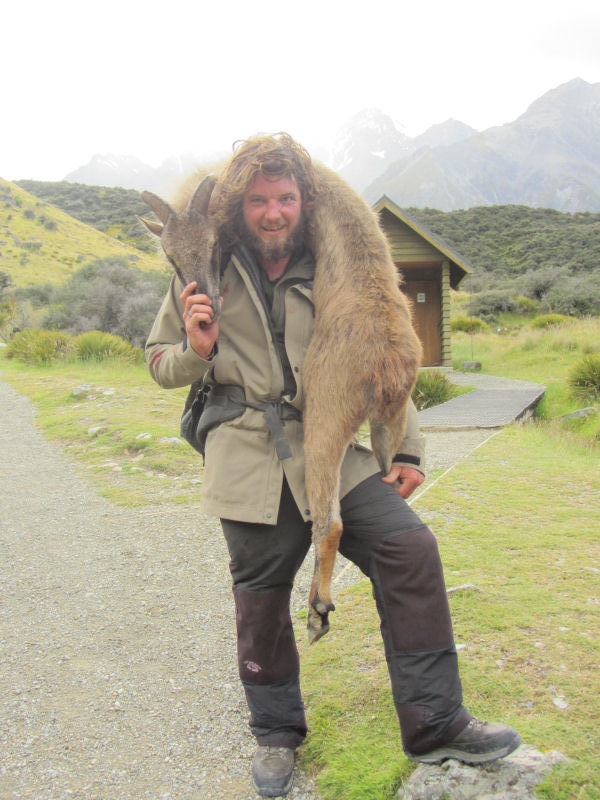 Tahr (Mountain Goat) Hunting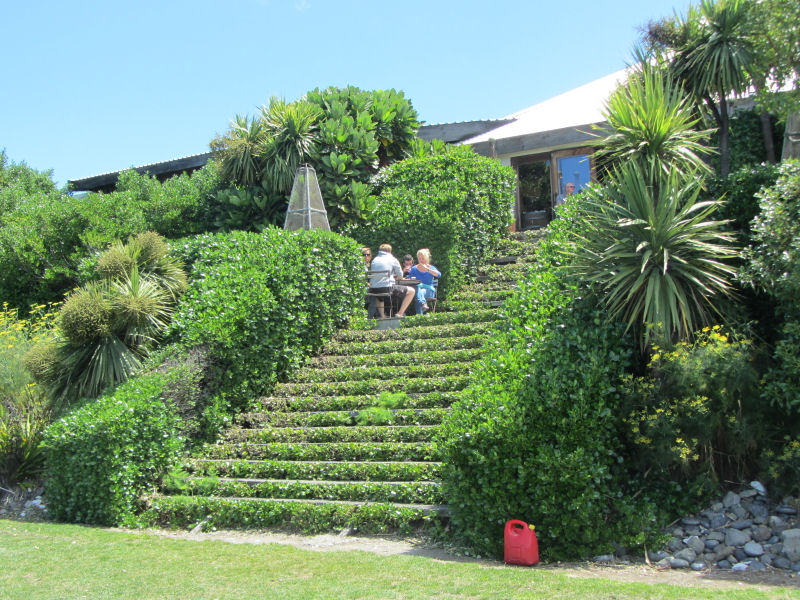 Back Steps of "The Store"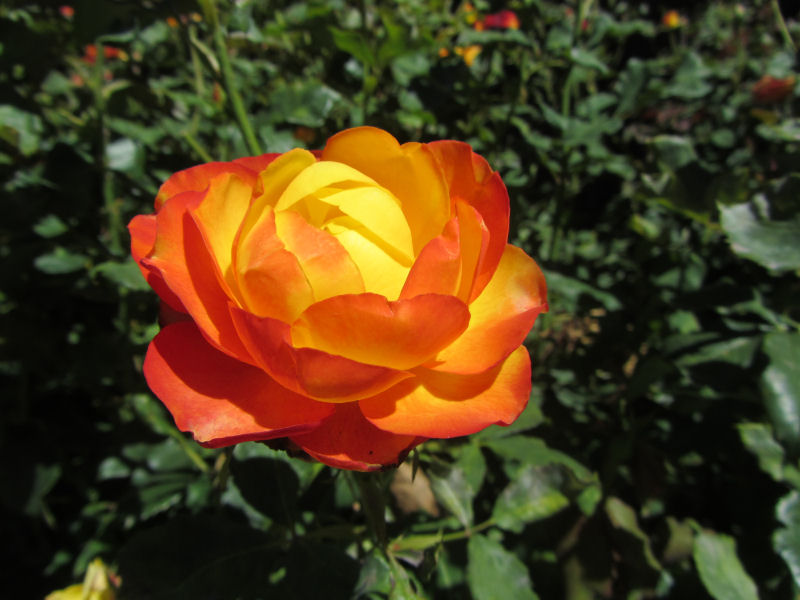 Rose in Wellington Botanical Gardens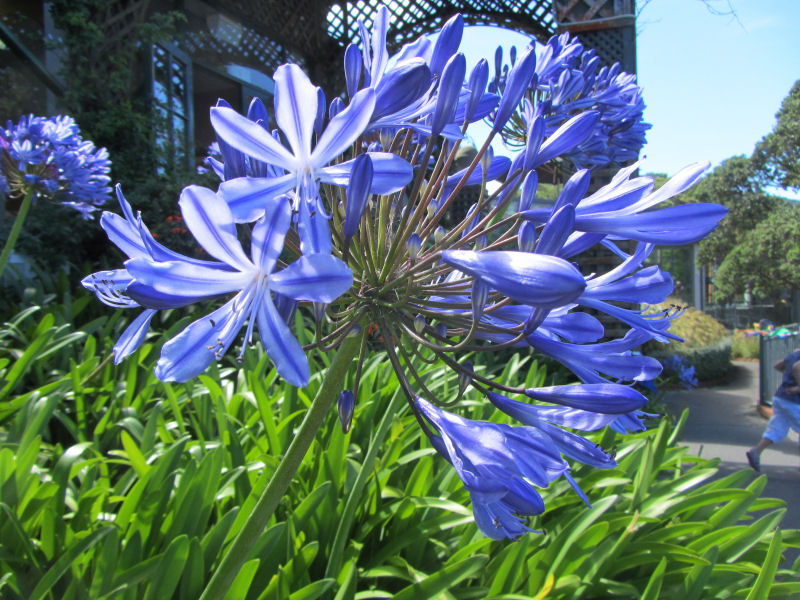 Agapanthus in Wellington Botanical Gardens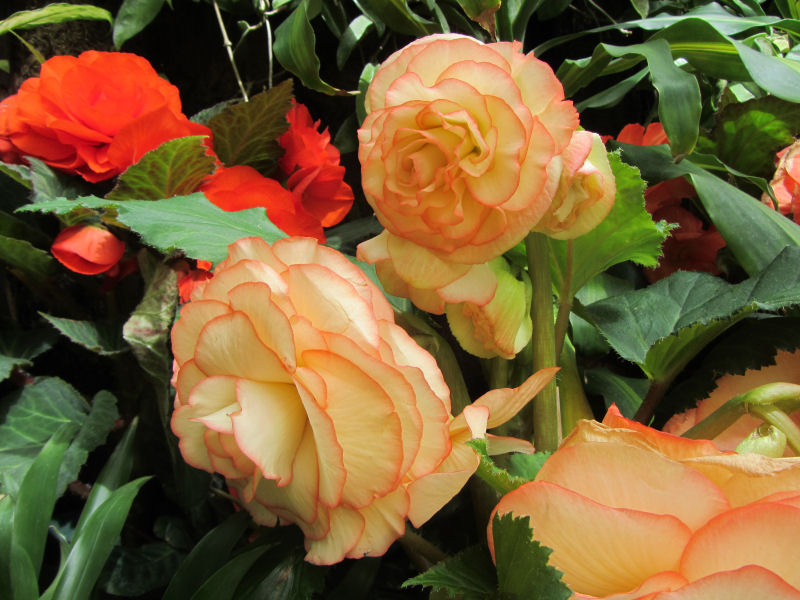 Begonia in Wellington Botanical Gardens
Road Sign in Bulls, New Zealand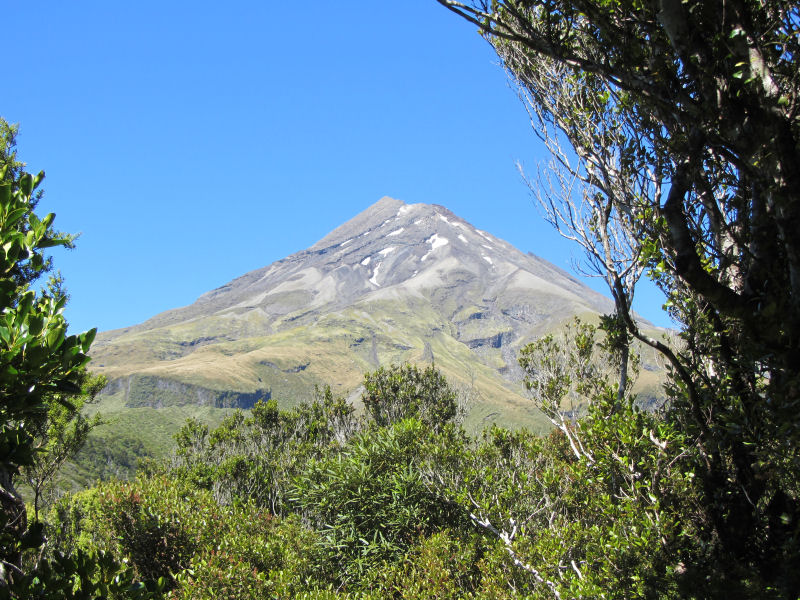 Mount Egmont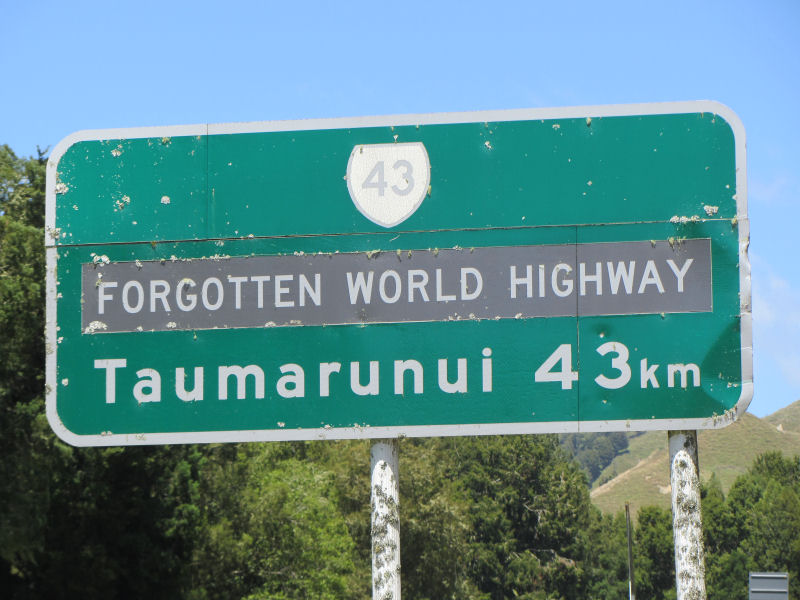 The Forgotten World Highway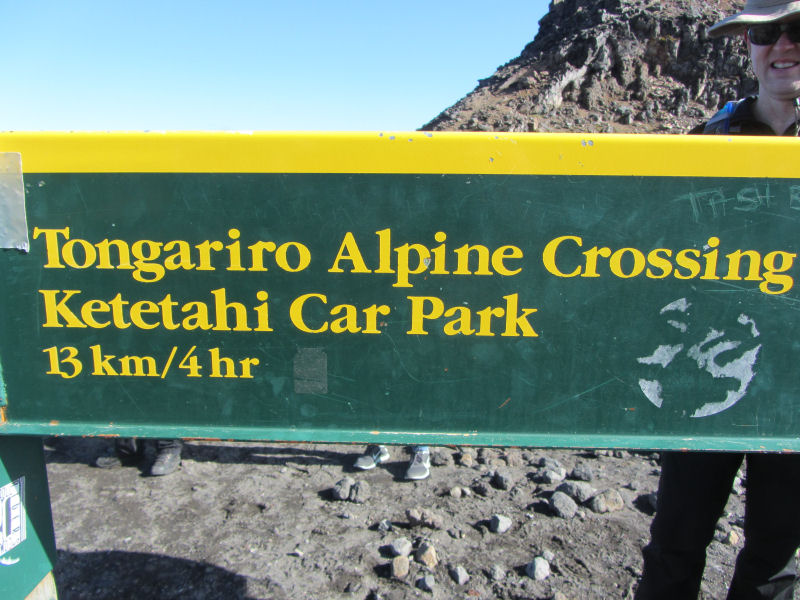 Tongariro Alpine Crossing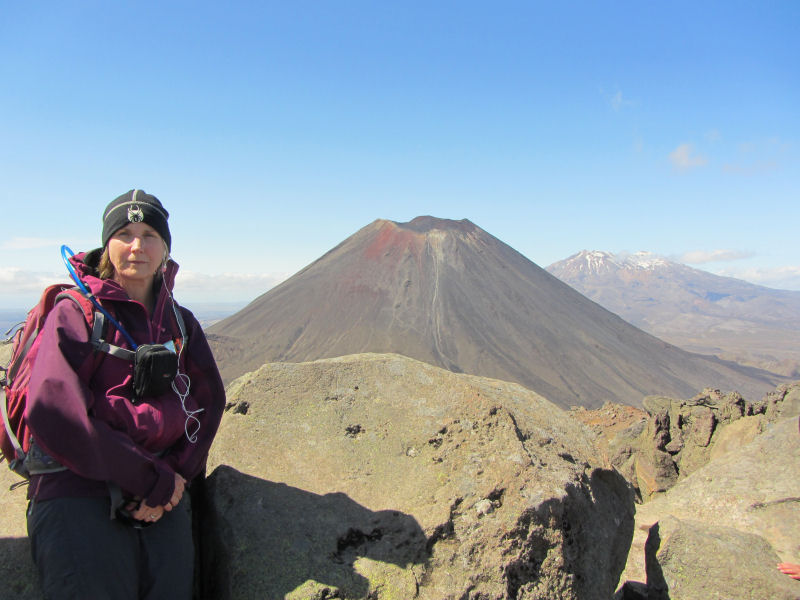 Mt. Ngauruhoe, taken from Mt. Tongariro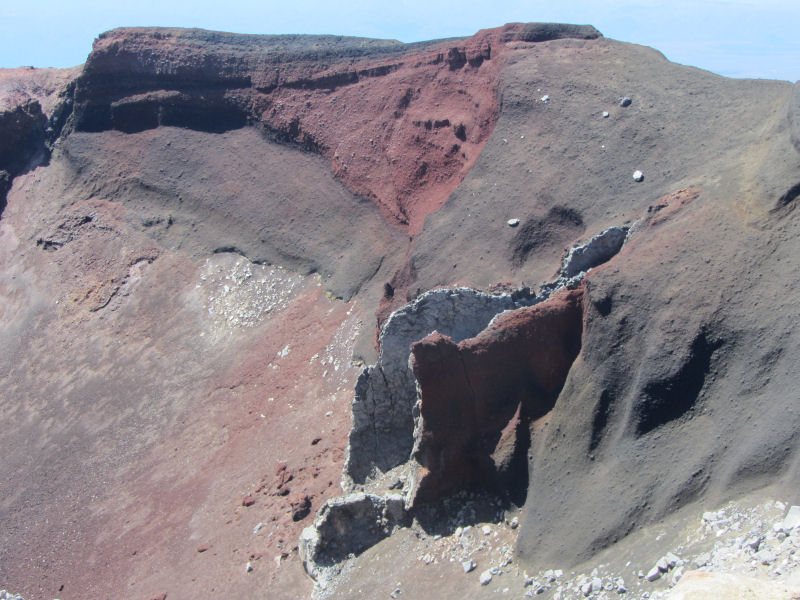 Lava Tube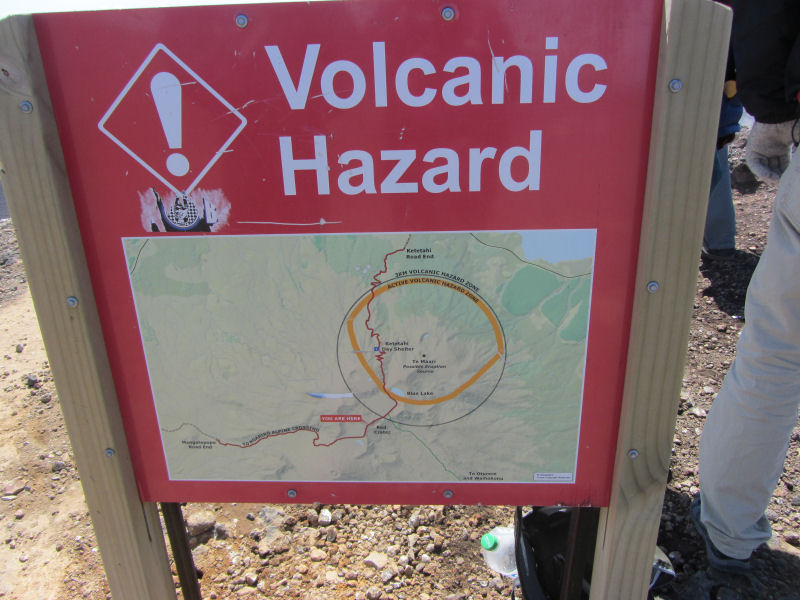 Volcano Warning Sign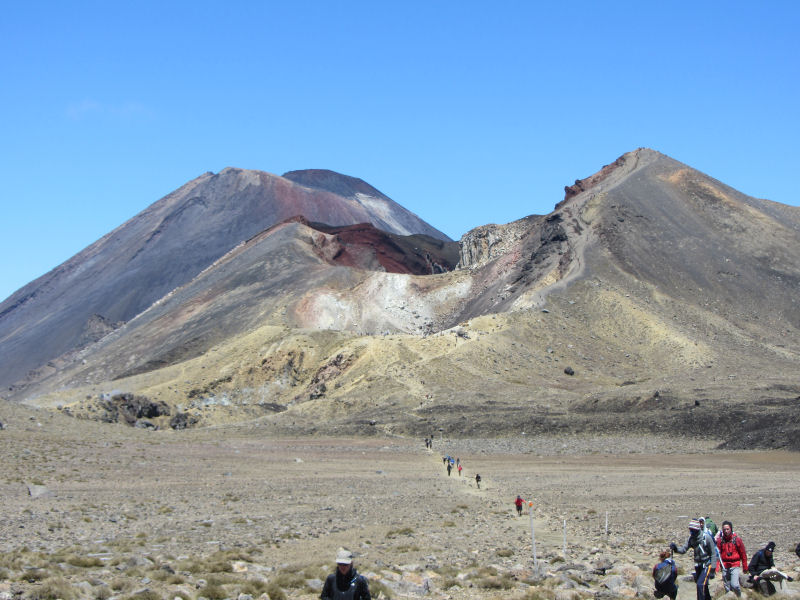 Hikers on the Alpine Crossing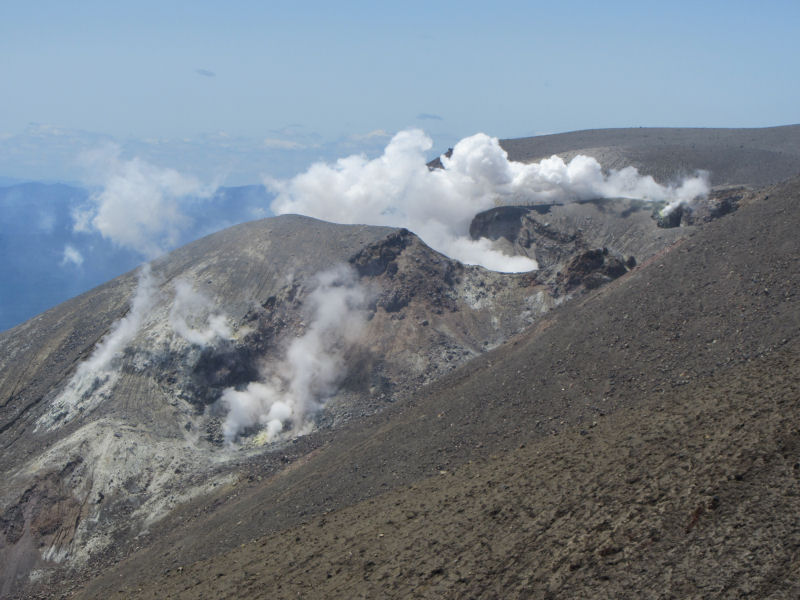 Fumarole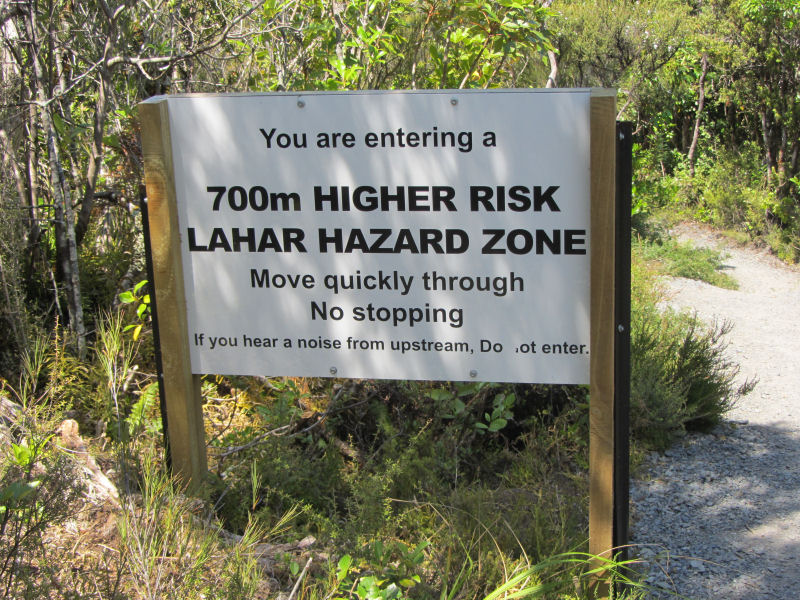 Mudslide Warning Sign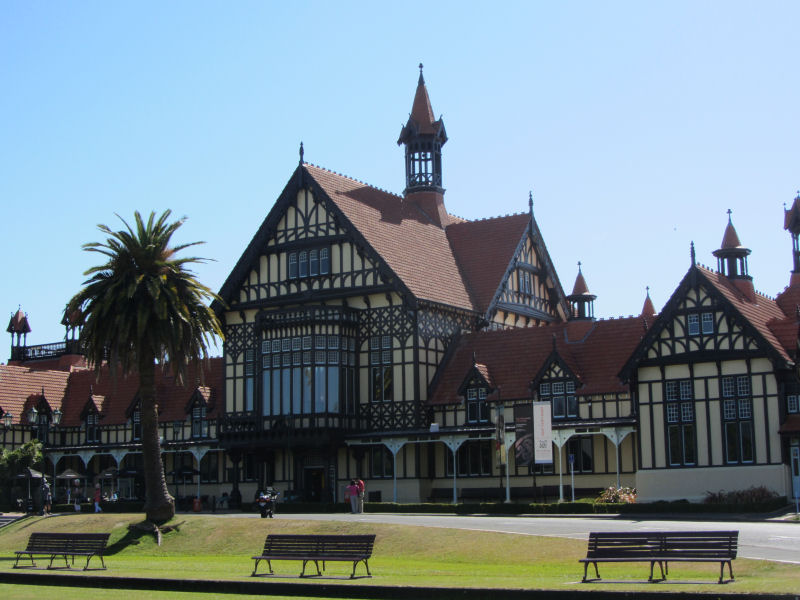 Rotorua Bath House
Now THAT is Great Coffee
1
2
3
4
5
6
7
8
9
10
11
12
13
14
15
16
17
18
19
20
21
22
23
24
25
26
27
28
29
30
31
32
33
34
35
36
37
38
39
40
41
42
43
44
45
46
47
48
49
50
51
52
53
54
55
56
57
58
59
60
61
62
63
64
65
66
67
68
69
70
71
72
73
74
·
·
·
·
·
·
·
·
·
·
·
·
·
·
·
·
·
·
·
·
·
·
·
·
·
·
·
·
·
·
·
·
·
·
·
·
·
·
·
·
·
·
·
·
·
·
·
·
·
·
·
·
·
·
·
·
·
·
·
·
·
·
·
·
·
·
·
·
·
·
·
·
·
·